Q&A: Meet our Junior Web Developer, Oskar
20.04.22
Reading Time
< 1
MINUTE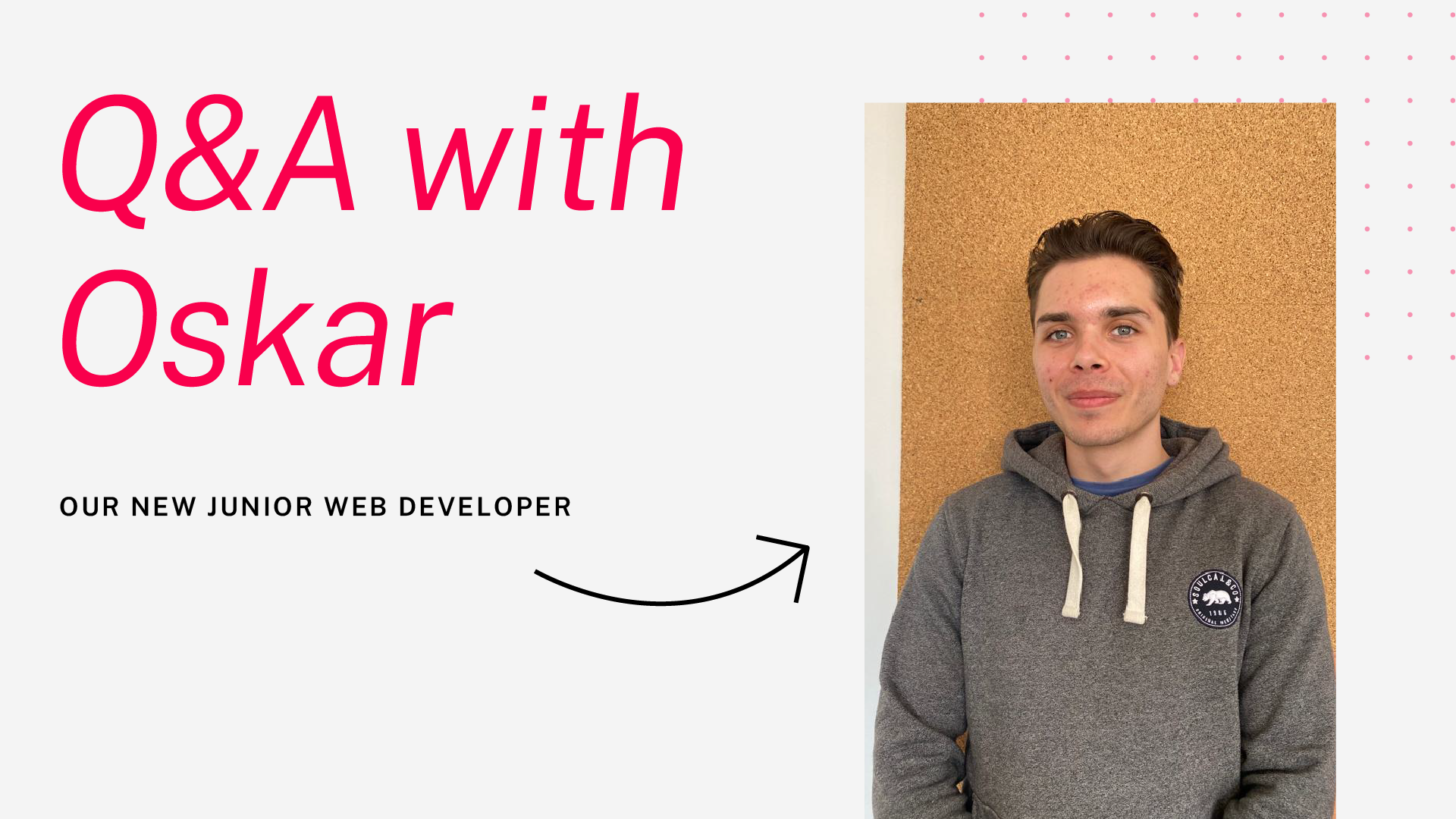 So, Oskar! Welcome to designdough – we're lucky to have you. With every new team member, we love to do a nosey Q&A….and with that, let's start simple.
1. What's your role at designdough? 
At the moment, my main responsibilities include updating content and fixing bugs. I also get the opportunity to work on back-end tasks assigned by the team.
2. What led you to this career? 
The opportunity to become a developer, and to see the struggle first hand! The thing is, I quite enjoy solving problems, so I decided to give this opportunity a shot to see how I'll perform.
3. If you weren't a Junior Web Developer, what would you be? 
Well, in all honesty, I'd probably be a student with no industry experience or a tech support worker, fixing computers.
4. Who are your five dream dinner party guests? 
That's a difficult one because I'm an introvert at heart…and I don't party. Sorry!
5. You're walking to work on a Monday morning…what song are you listening to? 
As long as it sounds good, I will genuinely listen to anything. It also applies to other days of the week…
6. What's the last thing you read, or the last podcast you listened to? 
The last thing I read was 'Rich Dad Poor Dad' by Robert Kiyosaki and Sharon Lechter. It's a book that gives some really valuable information on how rich people spend their money. It explores and defies the myth that you do not need to earn a high income to be rich.
7. It's your last day on Earth…what's on the menu? 
…can I ask for another day on Earth!?
8. On a day held in your honour, what would people have to do? 
I'd give everyone a day off…enjoy!
9. What do you enjoy doing in your spare time? 
I love mountains, hiking, swimming – anything adventurous. And of course, I enjoy quality time with my family and I spend my free time chilling with some lo-fi music in the background.
10. And for our final question, let's dig a little deeper….what's the best advice you've ever been given? 
My parents once said to me:
'Education allows people to work smart, not hard' 
Kinda inspirational, right?