Our 10 Year Celebration
06.05.16
Reading Time
< 1
MINUTE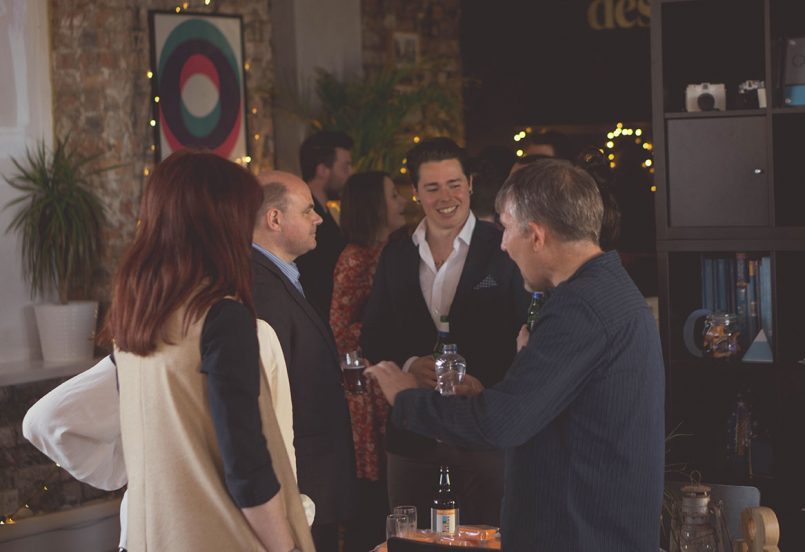 Making it to our 10th birthday was a massive achievement for us – from the early days of Joe going it alone, to being finalists for various business awards, it's been a rollercoaster 10 years, and it's safe to say that we wouldn't be anywhere if it wasn't for our clients; companies and individuals who have entrusted us with their brands and businesses and grown with us along the way.
This is why it was decided very early into 2016 that we wanted to hold an event that celebrated not only us, but also our clients in order to give something back to them and say THANK YOU.
We had our neighbours, the amazing Irie Shack, cater for us with stunning canapés and then hot food later on in the night – the jerk chicken and sweet plantain went down a storm.
It was a great opportunity for our clients to get to know us on a more social, laid back level whilst sampling products such a Llaethliw Wine and Smith & Sinclair Cocktail Pastilles, both of which we designed the brand and packaging for.
Knowing that our birthday was on the horizon, our friends over at Codeworks set about developing an amazing Photo Booth app for us to use on the night of the party. It linked directly to Twitter so that if you tweeted #ddparty, the Photo Booth would automatically snap a picture and post it to whichever account's feed had used the hashtag. If you have a look at our Twitter feed, you'll see the results!!!