2019: You Were a Blast! The DD Highlights
20.12.19
Reading Time
2
MINUTES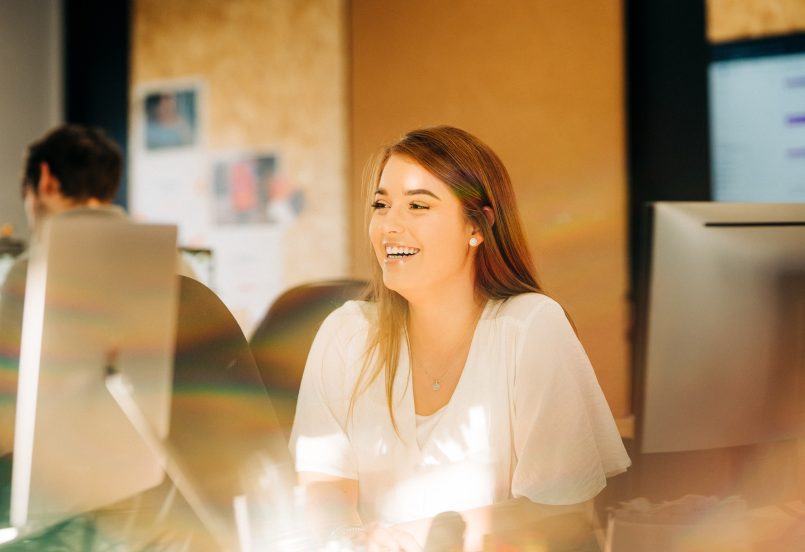 Before we start reflecting on the year we've had, we'd like to take this opportunity to say sorry for being so blogging absent on here. Our poor blog, fallen victim to our busy schedules. That's not to say we haven't missed it – we really have! And right here right now we promise, in the name of design, the brand and our holy readers, that we will ramp things up next year.
To quote our 2018 round-up, "we know we sound like a broken record, but last year had to be our busiest to date". Some things never change, and we're super grateful for that. It's been an incredible year at the studio, working together with epic clients old and new from all industries: food and drink, construction, the third sector, property, beauty, public services, health and wellness… all to be revealed on our website next year.
But whilst some things never change, some things definitely do. We started this year as a 6 and we're finishing as a 10! It's all systems go but in true designdough fashion, we've had a heck of a laugh along the way. So here goes, our 2019 highlights.
2019 HIGHLIGHTS
Moving studio!
Becoming part time builders and decorators as a result of the above
Welcoming 2 new adorable designdough babies
Ezra got engaged <3
New tech for the whole team (no more rainbow wheel of doom)
We took on 4 new members of staff
Working with awesome people
Receiving a record breaking number of Brand Labs entries
Choosing an awesome Brand Labs winner
Travels to Portugal, Spain, Germany, UAE, America, Greece and France
Welcoming Jack and Amelie to our downstairs office space
Sponsoring the Arts & Business Cymru Awards and the Welsh Charity Awards
Visiting London for the Festival of Marketing
Working closely with University of South Wales' Graphic Communication students
Mornings watching the Rugby World Cup on the studio TV
Sam discovered his love for pistachios
Adding 19 hours and 12 minutes of music to our joint playlist
A truly epic Christmas party with our amazing team
And last but not least, completing work on the designdough brand… more on that in 2020!