Early Years Wales: A new face for a refreshed vision
25.03.19
Reading Time
2
MINUTES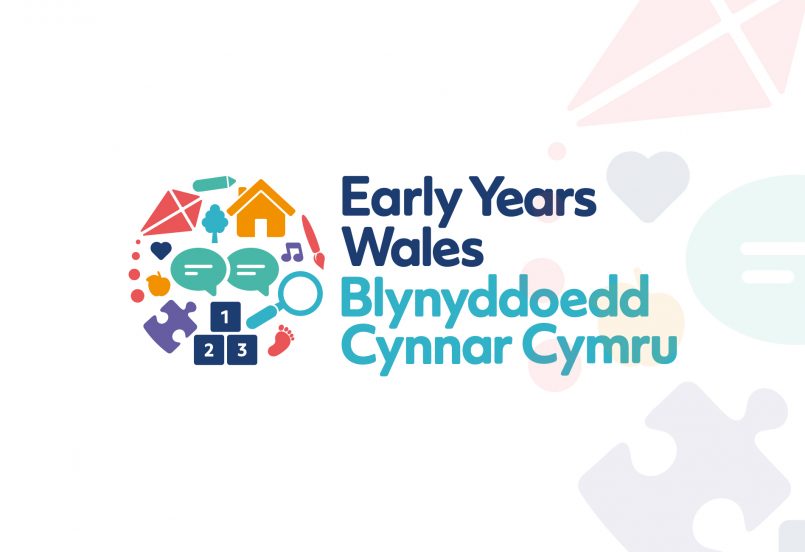 When we first met with Early Years Wales, or Wales Pre-school Providers Association as they were known then, they were at an exciting turning point. Having simplified their key strategic objectives for sustainable growth, they were ready to forge ahead with renaming and rebranding the organisation in order to bolster and re-energise their aims, mission and vision for the future, ensuring they were headed forward with focus.
We recognised that in order for the organisation to reach a wider audience, and to further the remit of the organisation both internally and externally, its dedicated and passionate internal culture would have to be properly acknowledged and consolidated. This would allow the sense of pride so apparent within staff and stakeholders to shine through the brand.
Since its inception in the 1960s, Early Years Wales has grown immeasurably in terms of staff skill-sets and experience, but also in the rich remit of services it was able to offer, and so it was only right that the brand visual matched the amazing and progressive achievements of this charity that has for so long worked away solidly in the background of the sector, seldom recognised for its incredible achievements and calibre of offering.
After a series of meetings and workshops to understand the heart of Early Years Wales and its objectives, it was time to start the design process and put forward a recognisable, progressive and contemporary visual identity that still honoured the organisations rich background and heritage. Three initial concepts were delivered, ranging from highly colourful and child-centric, to a more sophisticated and refined visual, with Early Years Wales deciding on the middle ground of the two concepts; a clean and rounded typographic logo supported by playful iconography in a vibrant yet rich palette of supporting colours. The new brand offers a sense of established credibility and authority, yet mixes in the true heart of the organisation; the focus on children, play, discovery and development.
The rebrand offers a package that not only furthers the organisation and cements its positioning for the future by offering a timeless appeal, but also has the ability to instil confidence, pride and recognition in all staff, stakeholders and members, that this is THEIR BRAND and that their voice is important, vital and most crucially, listened to. The iconography style is flexible enough to allow the charity to add in symbols for new services, ventures and objectives as time goes on and gives them the scope and impetus to be as progressive as they wish as the needs of children and members change over the years. The heart of the brand lies within its proposition; to see the children of Wales PLAY, LEARN and ultimately, THRIVE. Yet this is also true for the vision of Early Years Wales as a progressive organisation; to be playful and experimental with their output, to learn from the past in order to shape the future, and to continue to thrive and develop as a valued charity within Wales.