How to: Approach an Agency for the First Time
13.09.17
Reading Time
4
MINUTES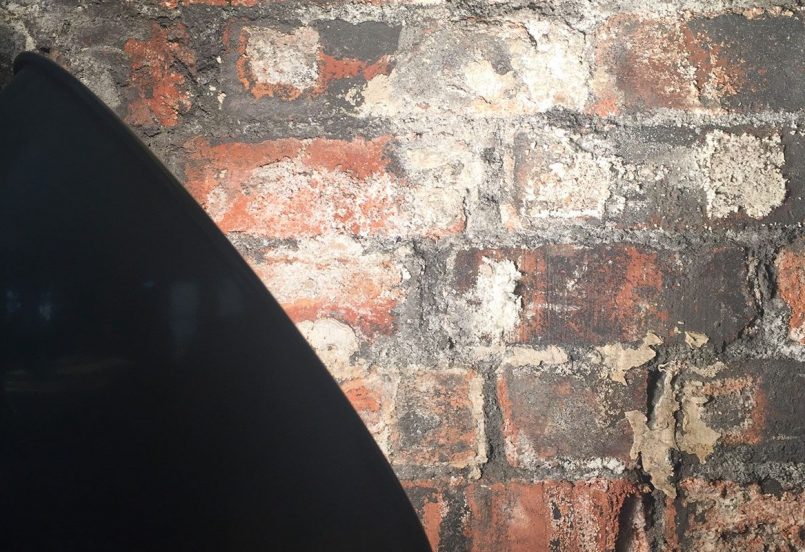 Don't Be Afraid to Show Your Face
We know it can be intimidating, but please don't be afraid to pick up the phone or arrange to visit the studio – we get so many emails in a day that's its hard to give them the attention they deserve. Knock on the door, introduce yourself and leave something with us to remember you by; whether it's a small look-book, a portfolio CD or USB or even something you've spotted that we're into on our social media (hint hint: we like sweets and lovely print).
Money Can't Buy Our Love
With that being said, don't spend an absolute packet on getting your work printed. Keep one super posh portfolio for your interview but keep that baby with you, and when sending work out to your chosen agency, be a bit more inventive, creative and a bit more frugal. Sticking to a budget doesn't have to mean losing quality – put time and care into your presentation and it will pay you dividends. If your work isn't effectively showing your process and concepts, having it hardbound and laminated isn't going to help matters.
Show Your Workings Out
Yeah, that dreaded request from maths lessons rears its ugly head – ultimately, all we're after is that you're about more than creating pretty pictures; we need to see your concepts, how your design has evolved and what your process is. Make sure you include some pertinent pieces of research in your portfolios, show your sketches and scribbles (beautifully!) – it all adds to a portfolio that is full of life, integrity and most importantly, you.
Don't Think That You Have to Follow a Set Path
It'd be easy to presume that you've just graduated in graphic design and are after a full-time a job with a kick-ass agency, but we know that this isn't always the set pathway. Hell, we've got a product designer, a textile artist and an events manager here at designdough and it's not because they all got 1sts or nailed a fascinating dissertation question; it's because they were the best people for the job. What we're trying to say is that, to work well in an agency, it's not all about being THE BEST on Illustrator or Photoshop, it's about having transferrable skills that work well in a fast-paced environment, and the flexibility and strength of character to put your all into a project, whatever that may be, and not become too precious about what the outcome may be – flexibility is key. We know you may have a banging working knowledge of the Adobe Creative Suite or Microsoft Word, but what we really want to see is if you'll work well in a team and be willing to strip yourself of your design-ego/idea-ego. Be open, be honest, show your sense of humour and embrace your individuality.
Have Passion
Why do you want to work here? Why design? What does design mean to you? What do you think you could bring to this industry? These are all questions that you could likely be asked in an interview, and they're all trying to get to the same point – how passionate are you? An agency knows whether you're truly passionate enough to work in this industry just by looking at how you present yourself and your work, how your portfolio speaks to us and how clearly you can talk about your concepts; but if you can articulate your passion to us face to face, the you're on to a winner.
Don't Think You Have to Change the World
We don't want to do anyone a disservice here; we get that in uni you can let your minds run wild and this can take your concepts to any far-flung section of the world in order to 'solve a problem'; hell, a lot of design is in fact problem-solving in it's most visual form. What we're trying to get at is that it's okay if your projects aren't bursting with philanthropy or altruism. What agencies are looking for is that you can be 'commercial' – that may sound like a dirty word to you, but there is a real art and skill to being commercial in a way that is current, attractive and often discreet. When working for an agency, your art becomes your business, and so moulding your design style to compliment what your client wants is vital. This isn't 'selling out'; its prudent. As you truck along and get more and more projects under your belt, strengthen your style, and in turn become renowned for that style, your ideal clients will seek you out because they identify with what you're saying visually. Simply put, keep the heart and the sincerity in everything you do, by try to aim it towards the 'everyday' in order to get the largest possible audience to engage. Be mindful of what's going on around the world, but also be mindful of what's going on at your doorstep.
Know Yourself
We can't speak for all agencies, but our culture is SUPER IMPORTANT to us here at designdough; its simply how our team interacts with each other and our clients and it shapes the day to day in the studio and makes up a massive part of our brand personality. Certain things are really important to us here, such as having a sense of humour, embracing differences, and positive thinking (even on the bad days when you just don't wanna) and all of our team personify these things. Have a look around at the agencies you're interested in and try to get to grips with what makes them tick and how they work – you'll know pretty intuitively if you'll fit in with the team, and this is one of the absolutely KEY things to working at an agency; you have be a 110% team player. Don't get culture-shocked!
We hope that this gives you a bit more insight into what we're always looking for when it comes to recruiting new talent. If you feel you'd be a great asset to the designdough team and culture, then please feel free to follow the steps above and get in touch.