New year, new brand?
09.01.20
Reading Time
3
MINUTES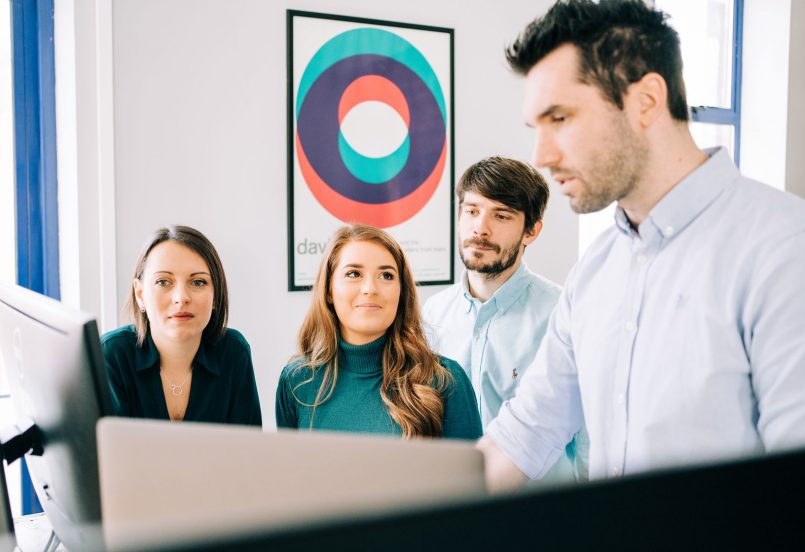 What? Designdough is rebranding?!
Well no, not quite. But we are having a makeover, a revamp, a lick of paint if you will. We're not breaking up with our old brand and coming out with a complete new look, we're just asking the hairdresser to give us a fringe because it will better suit the shape of our face.
We're having a brand refresh!
What's the difference between a brand refresh and a rebrand?
Whether you decide to refresh or rebrand is all down to the reasons you want to change. We won't go into detail now (although we might soon… *writes new blog idea down*) but the process for both is pretty similar – we just go about them in different ways and to different degrees. In a nutshell, whilst a rebrand requires a complete strategy and design overhaul, a refresh is a chance to revamp an existing brand i.e. you want to bring your brand up to date with who you are and what you're doing whilst remaining recognisable.
During a rebrand, you have to start from the start, no matter how long your business has been going for. Repositioning yourself within your industry is a real journey, and although a lengthy process, it's a super liberating and exciting clean slate.
That's not to say a brand refresh happens overnight – even if the design tweaks and messaging alterations seem small, an incredible amount of thought, time and effort is put in. It's not a clean slate, but it is a new chapter.
Why are we refreshing our brand?
This is actually our third brand refresh! A brand is a personality, and personalities grow and change over time. Thirteen years ago, designdough was a one man band start-up (shout out, Joe) and now, we're a 10 person strong team of developers, designers, strategists and marketers. Needless to say, our personality has evolved over the years and if our brand doesn't speak to us anymore, there's no way we can sell ourselves to clients in the way we'd like.
For the most part, it's there. We love our brand – we've spent a long time working on our aesthetic so that it properly reflects our values, our work and the thing that's most important to us – our team. But as we've grown, as our services have expanded and new clients have come on board, our brand is lacking the buzz and ambition we're all feeling in the studio.
For us, our 14th year and 2020 is all about bigger aspirations, more growth, and seeing past the obvious.
We decided to ask the OG one man band, our Director Joe, what he thought at 4pm after a 3 hour workshop. All things considered, he summed it up quite nicely:
"This is our best and most exciting brand refresh to date. Although we're still the same old us, in a lot of ways we're different to who we were even this time last year. We moved into a new studio and have a team of oldies and newbies who are really, really, really good at what they do. We've refreshed our mission, vision and manifesto to reflect our culture, our growth, the clients we work with and how we work with them. Above all, this refresh is more representative of what we actually do rather than what we'd like to do. It's exactly what we need jumping into 2020 and I can't wait!"
What can you expect to see?
Depending on how familiar you are with us, you may notice a new edge to our logo, fresh photography, a splash of colour and a skip in our step when it comes to content. What you definitely will notice however (especially if you're reading this blog around the time it's published) is that the next time you're here, things will look a lot different.
New website loading…