Team Choice: Our 2022 New Year's Resolutions
06.01.22
Reading Time
4
MINUTES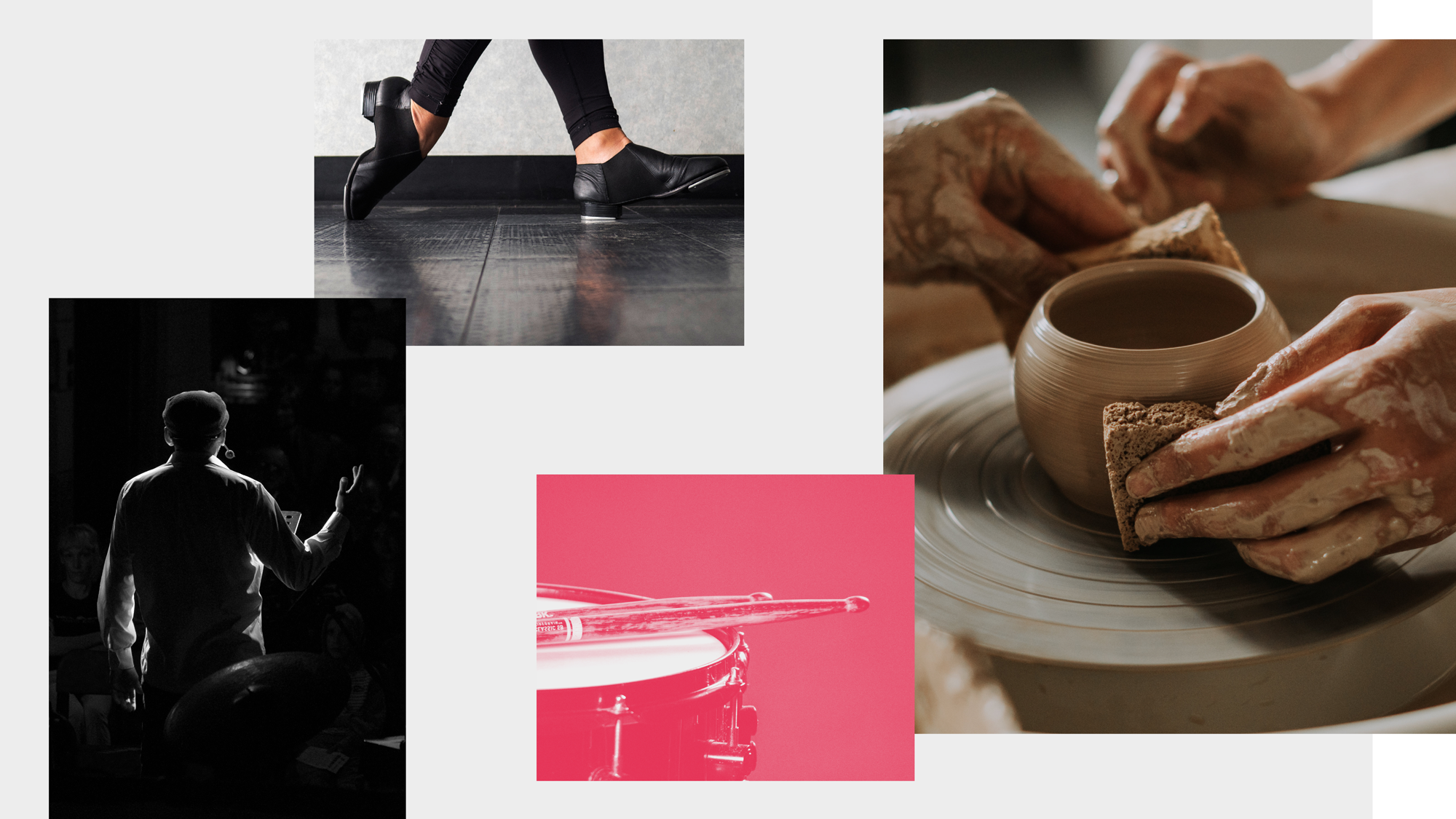 With 2021 drawn to a close, we're starting off with an exciting and inspiring 2022 here at designdough. Behind our laptop screens and workshop boards, our team members have unique hobbies, interesting goals and big plans. It's about time we share them with the world and hold ourselves accountable…
Without further ado, read on to have a nose at our 2022 New Year's Resolutions. And yes, we'll be back in December to reveal how we did…or didn't!
Joe  – Managing Director 
So…this year, I really want to take up a new creative hobby. Back in the day, I used to do silversmithing and life drawing. It's time to rekindle my old passions and hobbies, so I want to take up pottery in 2022. I have my first pottery lesson booked for this month!
Chelsie – Middleweight Designer 
This year, I'd love to learn French and slightly scrub up on my basic understanding of it. Recently, I was very lucky enough to go to Paris with my friend who's fluent, and I enjoyed the challenge of trying to understand and communicate whilst I was there. My GCSE French let me down a bit, but I had the best time trying. The feeling is amazing when you get it right! So, because of this, I would love to take up some lessons this year. Maybe it means I can return to Paris whenever I want…not complaining about that! I am still dreaming of pain au chocolats, though…
Em – Brand & Campaign Manager 
Mine is definitely to learn German to a beginner's standard by the end of the year! My Fiance speaks German fluently and, as good as Duolingo is, learning a language I can practice out loud everyday is a luxury. I also love the idea of being trilingual – I'm really envious of people who can speak lots of languages! 
Jade – Studio Manager 
I would love to make the effort of going to see a theatre show once a month this year. After being deprived of theatre for nearly two years, I was able to see two musicals at the end of 2021. It has absolutely reignited my passion for theatre, so making the effort to do something I love is my resolution.
Molly – Marketing & Copywriting Assistant 
I can't believe I'm about to speak this into existence and hold myself accountable from here on but…I would love to learn to tap dance. Don't ask why, or how it came about, because I don't know myself! I need to do a bit more exercise, and tap dancing just looks really fun. The sound is also super satisfying, so I thought, why not give it a try? I'm not saying I'll become a tap expert by the end of the year, but I'm definitely going to give it a go. First step – buy some tap shoes. 
Michael – Web Developer 
I've never been one for resolutions, but being one of those weirdos who loves running a long way, I usually find myself looking at races over the holiday break, trying to find the big goal for the year. For the past few years, I've had my eye on the London to Brighton 100km (https://www.ultrachallenge.com/london-2-brighton-challenge/) but as we all know, life has been a little…complicated, and it hasn't come together. I'm hoping this year, things will be a little different and this adventure will be on the cards. Booking the big race is a massive motivator for getting back into the groove with the graft.
Sylv – Junior Web Developer 
So, in 2021, I did something very much out of my comfort zone and launched a podcast (it's in Polish, so most of you won't be able to understand it, sorry!). I've always wanted to do it, and three months later I've published 10 episodes! I've enjoyed the process of making it so much that my resolution for the next year is to learn more about storytelling and to work on my speaking skills. Turns out, speaking continuously for 30-40 minutes without stumbling over your words is not as easy as I thought! But, it's a work in progress – and practice makes perfect. 
Ade – Web Development Manager 
My New Year's resolution is to upgrade my car to the point where it has fire spitting out of the exhaust! In a nutshell, it's just cool. I basically want to mod my car 90's/00's (original Fast & Furious) style: fire spitting exhaust, neon lights, games console in the boot etc. Wicked! 
Ryan – Middleweight Designer 
For me, I have a few resolutions I would love to achieve (doubt that's going to happen, sorry!). Not trying to jump on the bandwagon with Chelsie or Em, but I've always wanted to learn the Welsh language. It annoys me that I'm Welsh and living in Wales…but I can't speak the language. It's more of a personal goal of mine rather than actually needing to be able to speak Welsh. 
The second thing for me is to either start rock climbing or archery. I've never actually practised archery but entered two competitions randomly and won them both! (Nothing big, just on holiday). Rock climbing just looks very cool, so I'd love to take it up.
Sam – Senior UI/UX Designer 
My New Year's resolutions are to: read more books, attempt to make some music, and practice drumming more often. I have a selection of books which I am dying to read, but I never give myself the time to get through them. I want to get creative with music so let's see how that goes! And, I've neglected my drum kit for way too long, so hopefully, I'll give myself some time with that.