We Visited: gofod3
13.03.18
Reading Time
3
MINUTES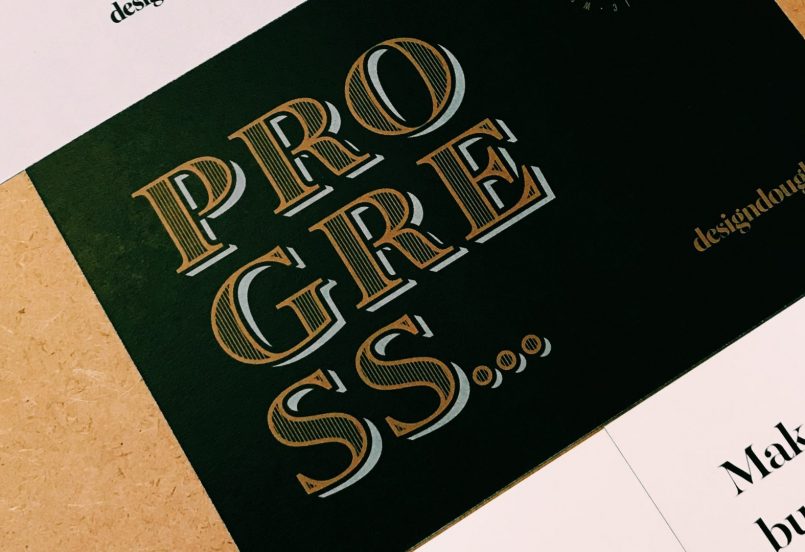 Through understanding how much of a critical role they play within the Welsh voluntary sector, WCVA addressed they needed a major networking event to take place to allow third sector organisations to easily communicate, collaborate and celebrate each other's work.
2017's event went off without a hitch and had some incredible feedback, so when WCVA approached us again to support the event in 2018, we jumped at the chance and decided to become a sponsor along with Cardiff City Conference and Events, Hugh James, Recruit3 and Wales Co-Operative Centre (there's some big names in there y'know!) There are some definite perks to being a sponsor, including getting your own exhibition stand at the event along with coveted seminar spots. Needless to say, we were excited – THINK OF THE DESIGN POSSIBILITIES!
Whilst Joe wrote his FOUR SEMINARS (is he mad!?), our guys got to work on designing a killer exhibition stand that really represented us and what we stand for. As this was the first exhibition that designdough had ever done, we knew we wanted to make an impact and open up a dialogue with the organisations there. We didn't want to come across as salesy or forceful and are genuinely interested in how the third sector feels about brand and design, and whether they think it's relevant to them. So we designed up a display board, on which people could place a sticker on which part of their organisations' marketing they were most proud of; their brand, their website and online presence, or their printed collateral and campaigns.
Along with an incredible amount of free workshops, talks and walk-in sessions from a full variety of third sector organisations, our Joe headed up four 30 minute seminars on the day dealing with Brand Consistency, Print Vs Digital, Working With Designers On A Budget and Why The Third Sector Needs Design. We're proud to say that spaces for these sold out really quickly and allowed us to impart some of our (somewhat) unconventional knowledge and industry insights.
It was really refreshing to go out and see one of our brands at work in such a positive and impactful way. It reminded us of the importance of who this brand is for. Having seen this brand developed from planning stages in our studio to the event itself, it felt like it had gone full circle and beyond – growing into its own entity and we are so so proud, not only of our efforts, but proud of WCVA, the whole gofod3 team and definitely the third sector organisations that showed up, took part and are working towards creating a vibrant and exciting voluntary sector that embraces sustainability and innovation.
Being in a space full of extremely passionate people who give all their energy and passion to what they do was eye-opening and truly humbling. We were inspired by our conversations surrounding what organisations do, where they struggle, where they thrive, their plans for the future and what they are doing to engage. It certainly gave us plenty to think about and gave us more valuable insights to utilise in the planning of future projects.
We are so happy that we were actually able to engage with the third sector and we learnt loads from the insights of many wonderfully positive people. We would like to thank everyone who spoke to us and told us about their organisation. You have inspired us to think deeper about what is needed for the future within your sector.
"Just a quick message to say a massive thank you for all your support and hard work in helping to make gofod3 2018 such a success. We've had some brilliant feedback so really hope you found it useful to be involved. Thank you, thank you, thank you lovely people." – Kate Gobir – Events & Partnerships Support Officer, WCVA