5 Reasons Why We Love Slack
19.05.22
Reading Time
3
MINUTES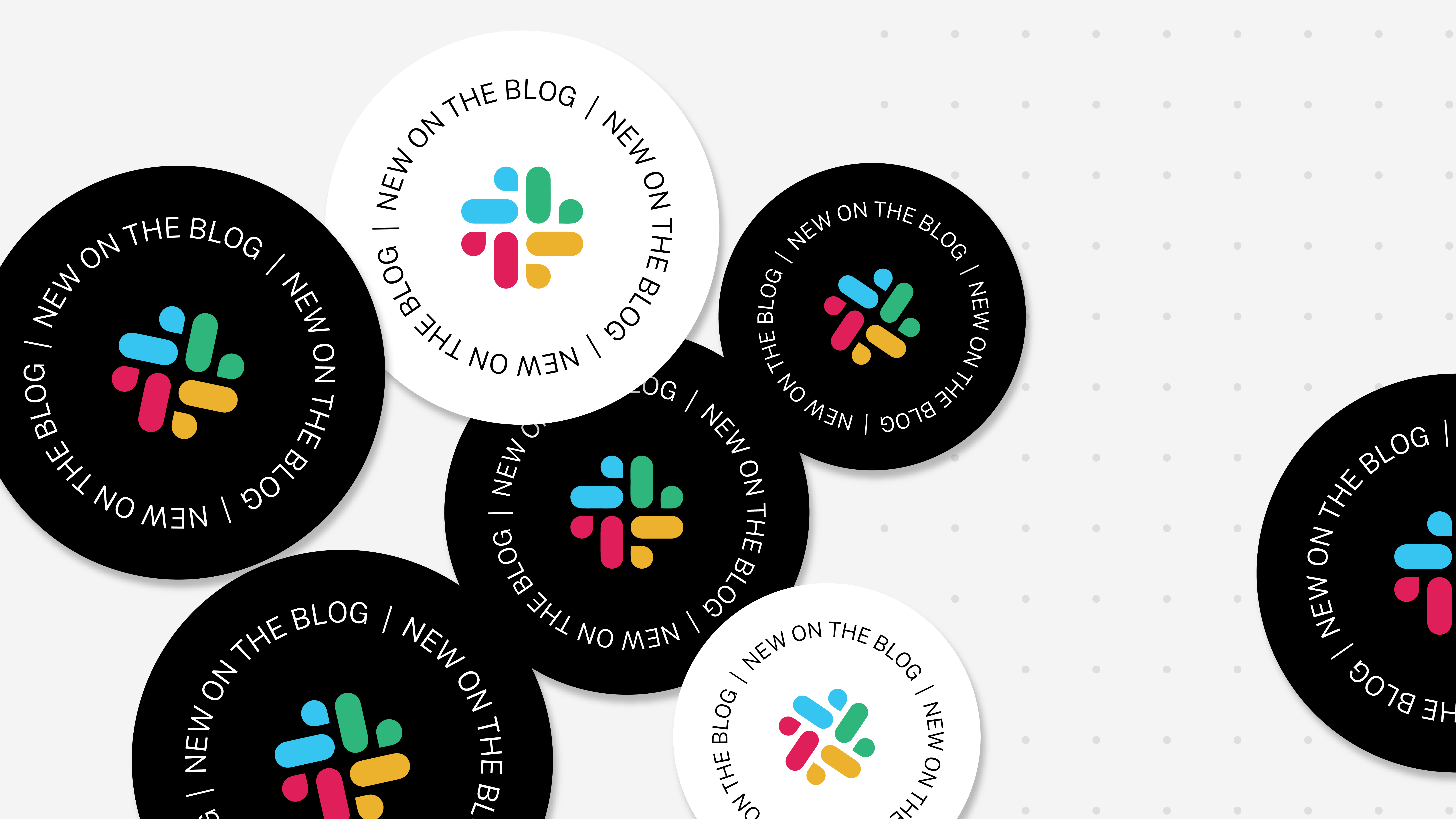 5 Reasons Why We Love Slack
Communication is key for any project. And our favourite way to communicate? Slack! 
During the pandemic, for us, Slack went from being the go-to messaging platform for hilarious gifs to an essential means of checking in within the team and reviewing workflow. It quickly became a fundamental part of project communication and collaboration. And now we couldn't be without it! 
I mean, who doesn't want better communication and the ability to collaborate freely and quickly within their workplace?
What is Slack?
So what is Slack, I hear you ask. Ultimately, Slack is a workplace communication tool. An instant messaging system with lots of fantastic integrations available. Essentially, its main function is to communicate with other people, and conversations can be organised into dedicated 'channels' (more on this later) or be had by the conventional direct message to another team member. 
"It's only a communication platform. Why do you love it so much?" 
Let me give you 5 reasons…
1. It allows for easy communication in a world of hybrid-working
Many of us have been forced to rethink the way we work over the past 2 years, with our new reality of remote or hybrid-working now being standard practice throughout countless organisations. 
Slack has made this transition from office working to working from home a super smooth one. Teams can keep up-to-date with project progress, seamlessly communicating with each other without being in the same room. It connects people – and we're here for it.  
2. Communication can be well organised with channels
It's a given – without communication, projects cannot be a success.
But it is also crucial that the correct people are communicating. With Slack channels (exclusive spaces for specific topics or projects), we can bring order and clarity to our communication. The topic is specific, and only the people who need to collaborate are invited to that channel. Let's face it, if you aren't involved in a project, you don't want to be inundated with unnecessary messages that don't affect you, right? Channels allow that clear-cut, all in one place kind of conversation.
3. It cuts down on the amount of emails
In so many instances, people can forget to copy you into an email. With all necessary collaborators included in designated channels, messages reach everyone. All communication is in one place on the channel rather than scattered between (sometimes 10s or 100s) emails. With Slack, trudging through reams of emails is a thing of the past. Hallelujah!
4. For its integration with Asana
Slack offers an endless amount of integrations with other apps, but our must-have and all-time favourite is Asana. 
Slack plays a big part in aiding our project management systems rooted in Asana. From receiving notifications in Slack when updates are made or tasks are marked as complete in Asana, to creating tasks in Asana from a Slack message or channel, this flawless alliance between the two programmes is the ultimate project management assistance tool.  
5. Slack is mobile
Wherever you are in the world – using the app for iPhone, iPad, Android, or even desktop – Slack allows you to keep up to date with your projects and team members. As I mentioned before, with more people now working from home – or even on the go – with the Slack app you never ever miss out. There's nothing worse than feeling like you're 'out of the loop' when you return to the office, is there? 
To end…
We just couldn't work without Slack here at designdough. It is very much an integral part of our day-to-day operations. It's like a member of the team now. We'd definitely encourage you to give it a go. You never know, it might transform the way your teams communicate and collaborate.
And anything that gets teams talking more gets 5 stars from us!