Shout out to our Shortlist!
28.08.20
Reading Time
5
MINUTES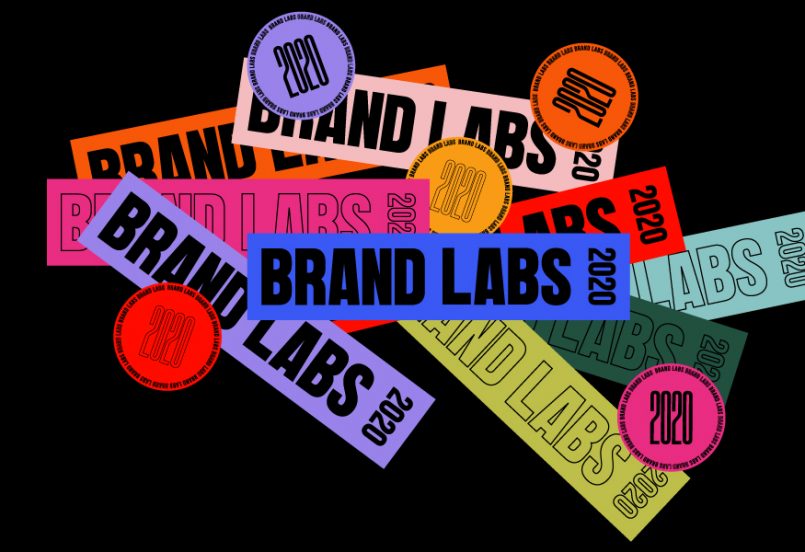 We've never done a blog like this before, but after the response we had to Brand Labs this year, we couldn't not.
What. A. Shortlist.
A quick history
For those who don't know, Brand Labs is an annual competition we hold for Welsh start-ups. In a nutshell, it's the opportunity for one Welsh business (three years or younger) to win a new brand and website worth well over £10,000.
Brand Labs 2020 has been something else. We went ahead with the competition despite being in total lockdown when we launched it, and in a way, it meant more to us than ever before.
The purpose of Brand Labs has always been to give back to the Welsh economy that I (yes, designdough was just me at the start!) grew from almost 15 years ago. Starting a business was solid then, and it's still solid now. You're presented with hurdles you knew you'd have to face, and curveballs you never saw coming. And that's without Covid.
After a record breaking number of entries this year, we knew it was the right decision to bring Brand Labs back for 2020. It was near impossible to decide on a shortlist – the entire team got involved to fight for their favourites and eventually, we cut it down to 5 businesses.
The Interviews
The interviews were held over video chat this time, for obvious reasons, but we accidentally created a mega intimidating set up (sorry guys if you're reading!). We always tell our shortlist that the interviews are completely informal and nothing to worry about. Then James, Abi, Em and I spread out around the studio, looked up at one master-webcam from our desks, and ended up looking like a Dragon's Den panel.
Luckily that didn't deter any of our hopeful 5, because they absolutely smashed it. We were so chuffed with the calibre this year that we just had to tell you about them. We were actually so impressed, we've invited them all back for a free Brand Workshop!
We can't go into detail about them all, but without further ado, here's a shout out to our shortlist!
The Shortlist
In no particular order…
Magnolia Health and Wellbeing
We couldn't have asked for a better start to our day of Brand Labs interviews. We could have spoken to Managing Director, Hannah, all day – we just properly got on, you know?
Magnolia – Centre for Health and Wellbeing is a beautiful space that brings together an array of wellbeing professionals who are passionate about making people feel their best. Its aim is to bring a community of passionate therapists under one reputable brand, to make it easier for individuals to discover ways to improve their wellbeing.
People really are at the heart of Magnolia. It was started as a way to help others after a devastating family loss, and despite having an incredibly business savvy mind and ambitious vision, Hannah and her family have never lost sight of their original purpose.
As well as helping individual businesses and visitors thrive day to day, Magnolia set up 'Sanctuary Sundays', basically as soon as they launched. On the first Sunday of every month, Magnolia opens its doors free of charge to provide treatments to those suffering with cancer, as well as their loved ones.
It was clear to us that Magnolia is not only a welcoming, luxury sanctuary that helps people feel good, but a place that changes lives.
Whether it's physical wellbeing (aches and pains, acupuncture, yoga, pilates), emotional wellbeing (counselling, art and music therapy), or pampering (nails, massage) you're after, Magnolia is a place where, to quote Hannah, 'you will come back to yourself'.
Suppliety
If you run a business, you're probably going to want to know about Suppliety – a B2B technology company focussed on the food and beverage market. In a nutshell, Suppliety is a place to shop and source products for your business with ease from nearby suppliers. Any limited company can make a free account and use Suppliety to source local food and beverage at trade prices, and have it delivered to their work or home.
When we met with co-founder, James, his passions were clear – to innovate with new solutions that encourage localisation, sustainability and opportunity.
Now more than ever, people are looking to reduce waste whilst increasing efficiency in as many aspects of their day to day lives as possible. Sometimes, the 'local' or 'consciously better' option isn't always the easiest one to make. I mean, we'd be lying if we said we didn't turn to Amazon purely for it's ease when we could be supporting local business (it's something we're working on!). But Suppliety recognise this, and make it their aim to create a genuine, viable option for people.
Sourcing wholesale products that are local, quality, help the community, and delivered to your door almost sounds too good to be true – but trust us, it's not. It's out there, and with the help of South Wales businesses, it could thrive and grow.
If you're interested, you can sign up at www.suppliety.com.
CrewBook Solutions
We were hooked as soon as we read that CrewBook's industry was 'aviation' – it immediately sounded like a cool project. It's just the word aviation, right? Ouff.
But that's not the only reason that founder, Shanil, made our shortlist. Reading about his vast experience in the industry and incredible vision for CrewBook, we simply needed to know more.
Honestly, Shanil had to really break it down for us. We just don't know anything about the aviation industry, apart from what it feels like to be a passenger on an economy flight. Here's our go at breaking it down for you:
CrewBook Solutions is an application that:
Provides airlines with a digital platform to connect and share critical flight information with cabin crew leaders (otherwise known as pursers)
Allows pursers access to the very latest flight information anywhere in the airline's global network, providing them with timely, relevant and contextual information at their fingertips
Gives a 360 view on customers, allowing cabin crew to deliver amazing customer inflight experiences
Digitises crew workflows, driving efficiency across increasingly complex inflight crew operations
Having spoken at length with Shanil, we were awed by his passion for the industry, drive to improve the current system, confidence in his product and sheer willingness to give everything he has to make it work.
That alone makes us want CrewBook to fly (pardon the pun), and we're not sure how much we can say at this point, but let's just say Shanil is well on the way to taking the industry by storm.
Anonymous
No, not THE Anonymous AKA the international activist/hactivist collective. Although that would be cool?
We can't reveal this business name, or tell you too much about it. All we can tell you is that it's a revolutionary shaving product – and we have no doubt it will be a huge success. Watch this space.
Our Winner
We're going to keep this hush hush for now. But we can tell you it's a Consumer Insights company, and that we're absolutely buzzing to get the ball rolling!
Thank you!
I'd just like to say a massive thank you to everyone who shared our Brand Labs posts online to get the word out, to the designdough team for their hard work behind the scenes, and to the applicants – what can I say? It was a total joy to learn about you all and we wish you the absolute best of luck for the future.