designdough Predictions for 2015
09.01.15
Reading Time
< 1
MINUTE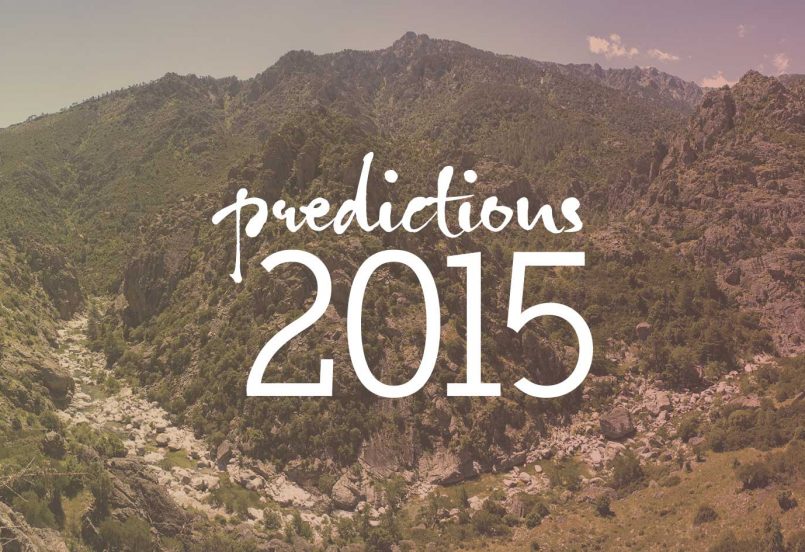 Less Coding, More Websites
Tools are persistently emerging for creating aesthetically pleasing websites with ease. Good news for designers and non designers alike.
Hand-drawn Type
Expect hand drawn type. 2015 will see adding physical elements to what seems to be a saturated digitalisation period. People have seen it all and are getting bored. We expect to see a physical revival bringing the digital world to life.
Rustic
The retro throwback will continue. Giving designs a rustic/industrial/crafty look will go hand in hand with the influx of appreciation for 'old fashioned' graphic design.
Large Imagery & Video
Carousels and sliders will increasingly be replaced with large scale high resolution imagery and videos. Though I imagine choosing the ultimate image to represent the brand is quite the task.
Minimal
We'll see a continuation of flat and minimal design through 2015. I think we'll see a new batch of rebrands adapting logos to simpler forms to keep in line with the trend.
Interactive Infographics
We have a lot of time for infographics here at designdough and in 2015 we'll see a rise in interactive infographics. Users will be interacting with the information provided, a sure future for training industries and learning tools.
Less Clicky Clicky, More Scrolly Scrolly
Last year we saw a huge rise in one page websites and we predict the scroll will be rolling into 2015 with more and more sites turning to the one page website.
Growth of Mobile Browsing
As it has been, mobile browsing will continue to inflate. More and more articles I read mention making performance a "must have" for sites, hopefully we'll see more mobile optimised sites in 2015.