Team Choice: Our Last Meals
21.03.22
Reading Time
2
MINUTES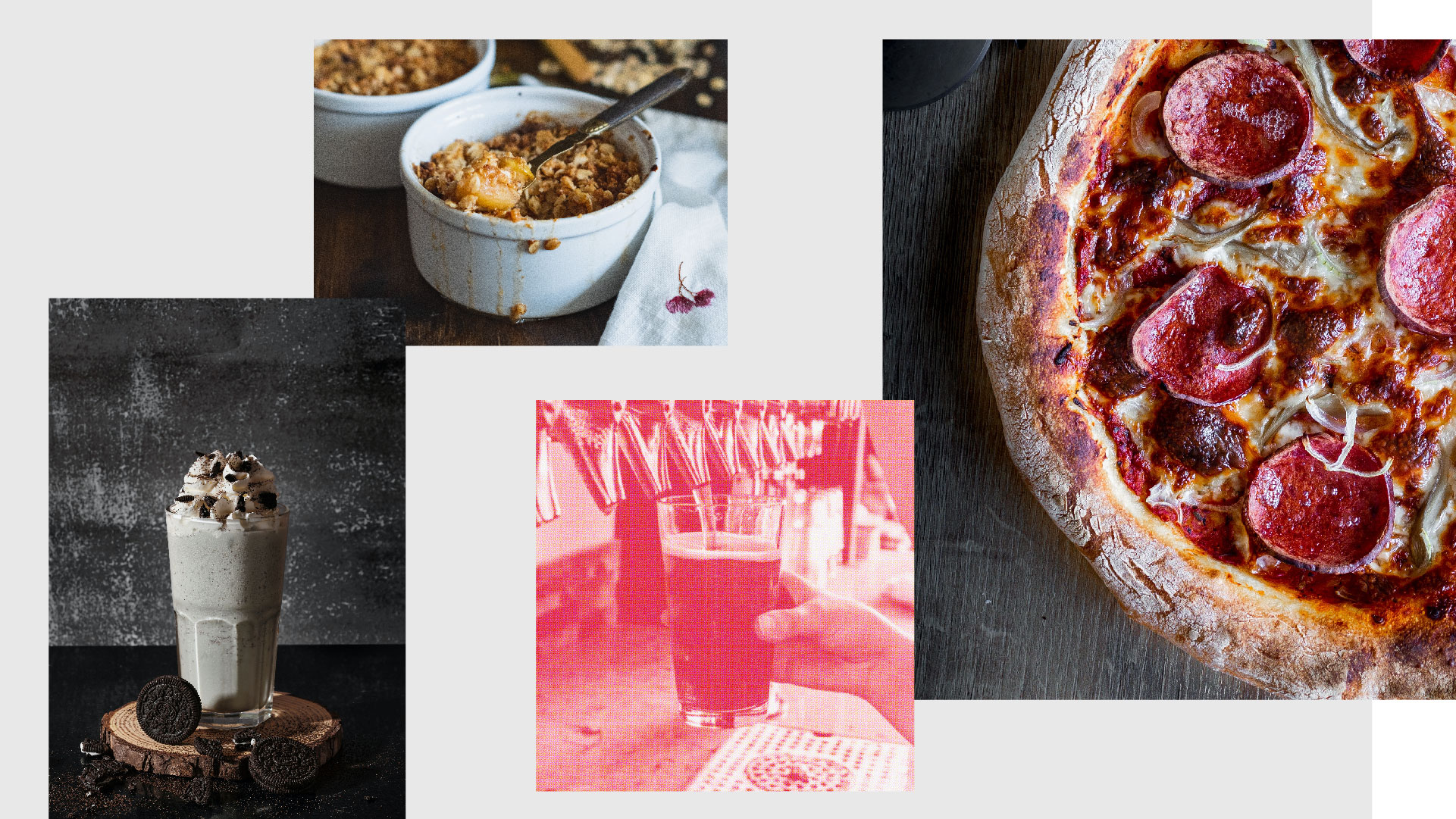 'If it were your last meal on Earth…what would you have?'
From French Martinis and 22″ Man v Food hotdogs to a simple cup of tea, here's what our team had to say…(it might be a good time to loosen your belt)
Don't say we didn't warn you.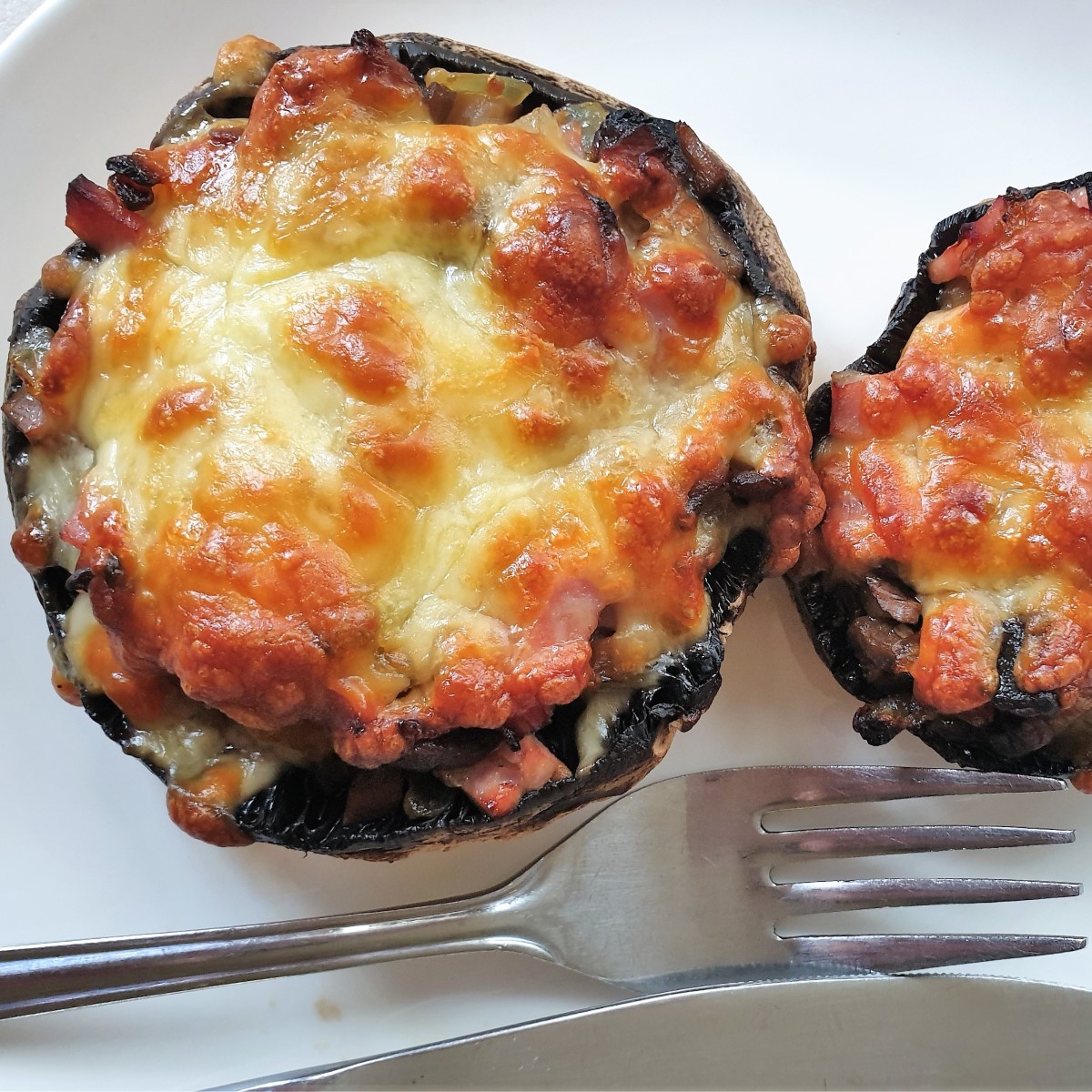 Molly
I'm gonna go all sentimental here. I wouldn't call myself Nigel Slater, but I do think our favourite foods have stories behind them. Without further ado, here's mine…
Starter: Garlic, Cheese & Herb stuffed Portobello Mushrooms
After a particularly traumatic night as an 8 year-old, I ended up gate-crashing my Mum & my-now-Stepdad's date by accident. Oops! I didn't know him all that well at this point, but these lovely mushrooms have stayed in my memory ever since. I had no shame in tucking right into their dinner…not knowing that I'd ruined quite a romantic evening. Oh well, the mushrooms were definitely worth it. 13 years on, and I still ask him to make them. Cheers Julian!
Main: Sausages, Lentils, Cabbage & Rice
Reading this back it all sounds a bit disjointed. But this is the creation of my amazing Burmese Grandma. Apparently it's the only thing I'd ever eat when I was little…and she still makes it for me when I visit her to this day! She somehow manages to make the best boiled rice in the world…even though it's just…rice? The meatiness of the sausage cuts through the curried lentils, accentuated by the crunchy cabbage. I'll stop before I turn into Nigella. Just trust me – it's good.
Dessert & Drink: Milk Chocolate & a Cuppa
It's the simple things…I have small fuzzy memories of my Mum telling me that a piece of chocolate and tea fixes everything. Whenever I'd have a tantrum or my sensitive soul would get knocked, I remember she would be there with a square of chocolate and a nice warm cup of tea. As I get older, although my tantrums have reduced considerably, I do have to admit that a piece of chocolate and one of mum's cuppas really does take the edge off of things.
(Image Credit: https://www.foodleclub.com/ham-and-cheese-stuffed-mushrooms/)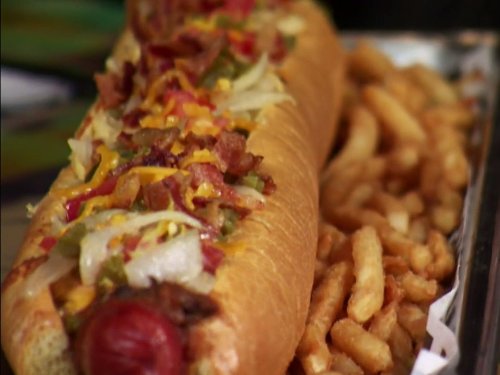 Michael
Oh me, oh my…how do you decide this one?
I'm a big fan of my local food community and eternally grateful that South Wales has some spectacular kitchens, but if I'm choosing my last meal, surely it has to be the best example of something I've had, right?
It would be remiss of me to not shout out some of my favourite local spots who are always absolutely smashing it and keep me fat and happy on a regular basis. If my last meal was made up with food from these folks, I'd be more than happy. Nothing but mad respect to The New York Deli, Fresh Baguette, Mr Croquewich, Dusty's Pizza (or anything their head chef Phil does), Kimi's (you can find them at most of the farmers markets), Daisy and Belle Ice Cream and Ansh. If you live in Cardiff and haven't eaten at these places, you are missing out.
1st Course
The Man vs Food hot dog from Cooper's Town in Phoenix, Arizona. It was 2013, we were travelling the states, Man vs Food was still massively popular, we decided to check if there was anywhere on the show near our destination and we were rewarded with Alice Cooper's restaurant. There was no doubt in my mind that I had to take down a MvF challenge and I was rewarded with a 22" beef/venison mix hot dog with 6 different toppings (chilli, guacamole, pico de gallo, bacon, cheese sauce and crispy onions) and a portion of fries. Before you ask, HELL YES I finished it. Sadly Cooper's Town closed recently, so this one is off to the big restaurant in the sky…
2nd Course
I lived in Florence for a few months many years ago and as you can imagine, I ate some spectacular Italian food. There was a small take away that I stumbled upon not far from Santa Croce (if you've been or played Assassin's Creed 2, you know it well), the best thing was their Calzone. They made them fresh every morning and if you arrived after 3:30pm they were discounted. The best one was chicken, mushroom and spinach that had melted garlic butter and truffle oil on it. If you got there after 3:30pm, the butter and oil had absorbed into the dough, and they would reheat it and put more truffle oil on it for you. Sadly, time appears to have defeated this particular location as well and it appears to be a shoe shop now.
3rd Course
I was in Paris in 2017, having just visited the Centre Pompidou (excellent modern art museum if you are there), we were hungry after a few hours in the exhibitions, upon exit we turned left, then turned right, then left again, to be greeted by a sign that said "Best Burger in Paris". Now, if you are going to put a sign like that outside, you better have your burger game on point. To describe this place as a corridor with some tables and chairs and a kitchen at the end would be a compliment. Visually, it was a mix of black painted walls and stainless steel everything else, comfort was not high on the list of priorities. We ordered the "tribute", any burger place worth mentioning has something which is a Big Mac done right on the menu, this was no exception and it remains, hands down the best burger I have EVER eaten (and that is a big statement, I've eaten a lot). Perfectly medium rare, juicy, brioche bread, grilled onions, gruyere cheese…I've done some serious Google-hunting and can't find this place. Sadly, I'm guessing it has also been lost to time.
Drink
There are many fantastic milkshakes in the world – I'll gladly take an oreo and peanut butter one that is so thick, a straw can be held perfectly vertical in the cup.
I guess my last meal means a trip around the world and through time…I'm OK with that.
Anyone want to come and get some food?
(Image Credit: https://www.imdb.com/title/tt1683660/)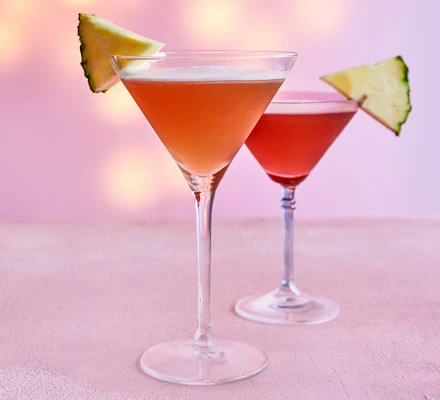 Chelsie
Starter
I might have to have two… I am a sucker for a starter and especially if this is my last meal. Calamari has to be on the menu but it has to be lightly battered crispy calamari. There is something about it which I cannot resist, obviously the great taste, but it's light, fresh and the perfect starter for me. There has to be a side of lemon, oh, and garlic bread (of course)! Doughy, fluffy and covered in garlic butter – I can't resist.
Main
For me, it has to be a stone-baked sourdough pizza. I know probably everyone has said a similar thing but I couldn't not have one. A perfectly-baked base which is coated in mozzarella, fresh basil and parma ham. It's super basic, but it's filthy, fresh and completely amazing! I would be content and happy with this meal, it's my absolute fav and it wouldn't be my last meal without one. As my gran says – 'you will end up looking like a pizza!'…and Im quite alright with that.
Dessert
So I am not really a dessert person but if I had to choose one, it would be creme brûlée. Me and my gran always try to find the best one and it would make me happy seeing it on the menu. It's a must for it to crack on the top, so it needs to be crunchy but with a soft and elegant middle. When it's right, it's my absolute favourite.
Drink
Again, this is a hard one for me. Cocktails have my heart and I love trying new concoctions but my fave is a French Martini and nothing would complete me more than finishing a meal with one of these. It can't be diluted in any way, I want to taste the sharp Chambord in every sip which is sweetened down with pineapple juice. If it came from Libertine on St Mary's street then I would be especially thrilled.
But if I was going for sentiment – I would go for hot milk and honey. Some people find the idea of this really gross but growing up I couldn't drink hot milk on its own so my mum would add honey to sweeten it so I would drink it. Still to this day, if I am ill or want a taste of home this is what I make. So this would be the perfect end to my meal.
(Image Credit: https://www.bbcgoodfood.com/recipes/french-martini)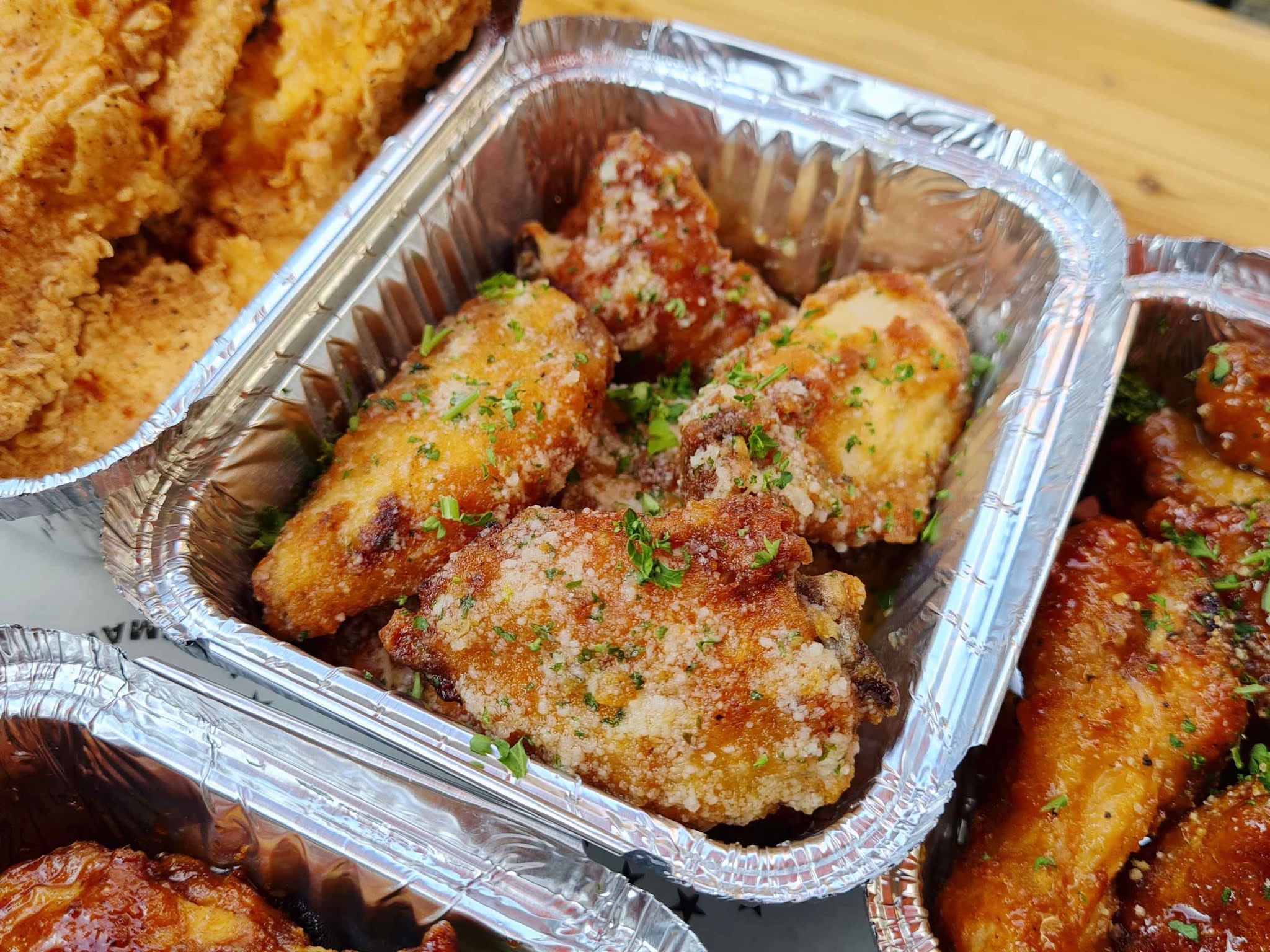 Ryan
Starter
I think for me on a starter, it would have to be crispy chicken wings. Not going to lie – there is something about chicken wings as a starter which just hits different. On the table, no fuss and get straight in. If I had a preference I think it would have to be Korean BBQ wings – something along those lines, but I'd take any. An added bonus for the chicken wings…you can basically eat them anywhere.
Main
The main for me is going to have to be a pizza. Sorry if this is super basic and the obvious choice but, I mean, it's my choice for a reason. If you're looking for someone to chow down on a 14" stone-baked tomato base, mozzarella, some kind of chicken, jalapeños and red onion, I'm your guy! I'll take two please, drive. Nice one! I feel this is a super tasty, rustic, no nonsense meal. There seems to be a theme here – maximum flavour, minimal fuss!
Dessert
I think for dessert it's going to have to be a cheesecake. Something about this classic again just hits right. New York cheesecake or vanilla would be my preference, but I'd take any.
Drink
A clean and crisp beer or IPA for me.
(Image Credit: https://gourmetgorro.blogspot.com/2021/07/wingman-cardiff-chicken-wings-review.html)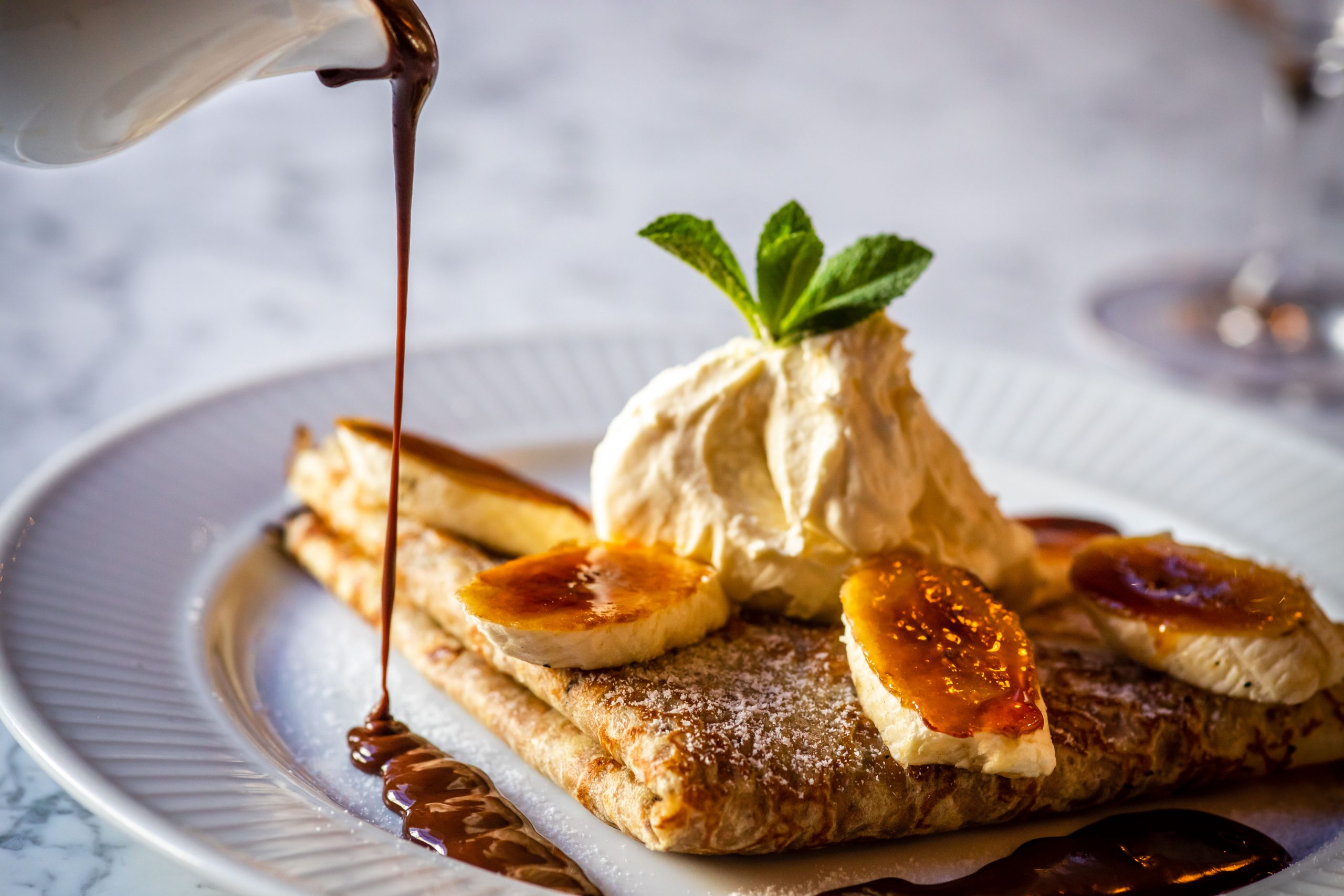 Sylv
For my last meal, I'm going for an Italian starter & main, and a French-inspired pudding.
Starter
Sliced mozzarella, tomatoes, fresh basil, olive oil. Served with a garlic baguette.
Is there anything more summery than mozzarella with fresh tomatoes and a crispy baguette? Always puts me in a holiday mood, takes me back to every trip to Italy when food is literally the only thing I really care about. It's a great starter to any meal.
Main
Tomato base pizza with mozzarella, fresh chillies, nduja sausage, salami picante, and fresh watercress.
This pizza is a throwback to the time I worked at an Italian restaurant, did 14-hour-long working days, and ate pizza EVERY SINGLE DAY. I love spicy food and I love Italian food so a spicy pizza is the best of both worlds. Also, my favourite thing about walking minimum 10,000 steps a day carrying plates and drink trays? Being able to eat pizza on every shift without feeling guilty. And to this day every time I go to an Italian restaurant, my first choice is always the spicy pizza on the menu. Picante, Vesuvio, Pepperoni, as long as it's spicy, I'm in!
Dessert
Hazelnut praline crepe with caramelised bananas, chocolate sauce and vanilla ice cream.
If you really know me then you know I always have at least 5 tubs of ice cream in my freezer – what can I say, I like to have options. But just so that we don't finish the final meal off with a plain ice cream sundae, a praline crepe seems like a great choice. Caramelised bananas with chocolate sauce are always a win, I love a pancake, and all that topped with a scoop (or two) of vanilla ice cream! I'm hungry now.
Drink
Tonic water with fresh lime
(Image Credit: https://www.cote.co.uk)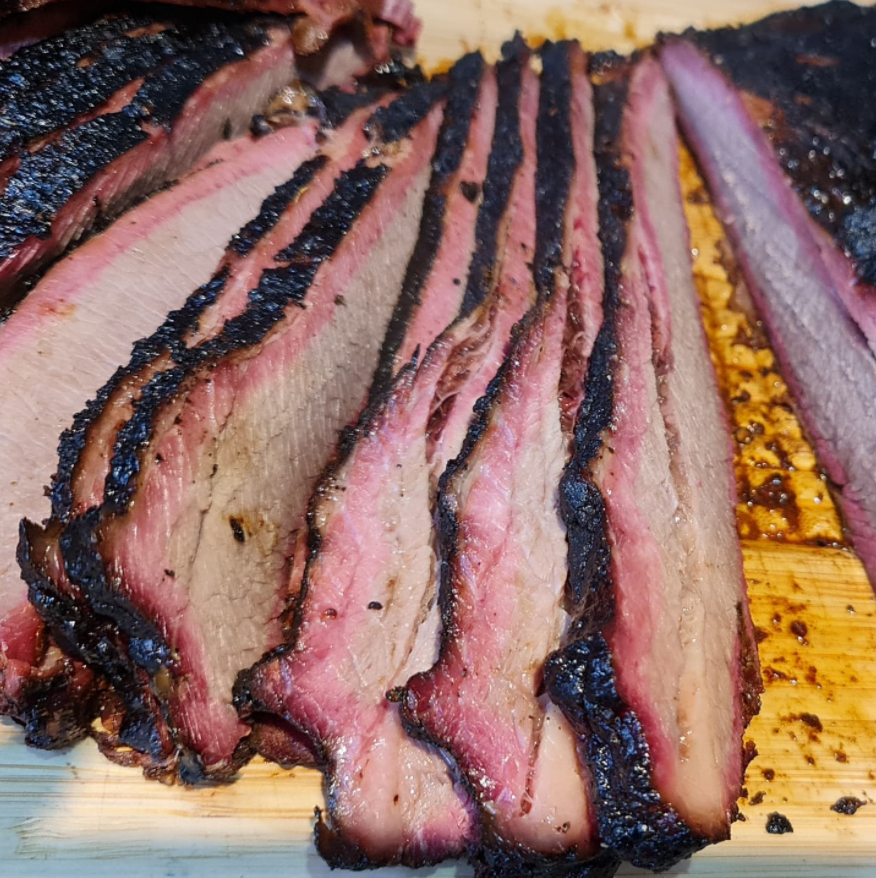 Ade
The Main – it's all I need…
My final meal would be a home-smoked 15 hour Brisket with coleslaw, corn on the cob and smoked peppers – stuffed with pesto and cheese.
I'm not a starter or desert kind of guy, just like the main!
So…why this choice? Well, I love using my smoker and this meal is a typical meal I would do on a hot summer's day in my garden surrounded by my wife and kids whilst in the hot tub or swimming pool. Typically the smoking would start at about 4am where I'd start chilling with a cigar in the garden (yes at 4am when it's dark!). As the day progresses and the meat is out of the smoker and set to rest for an hour, generally a dram of Penderyn is consumed to top up previous beers drunk.
This would be my perfect day!
(Image Credit: from the man himself…Ade)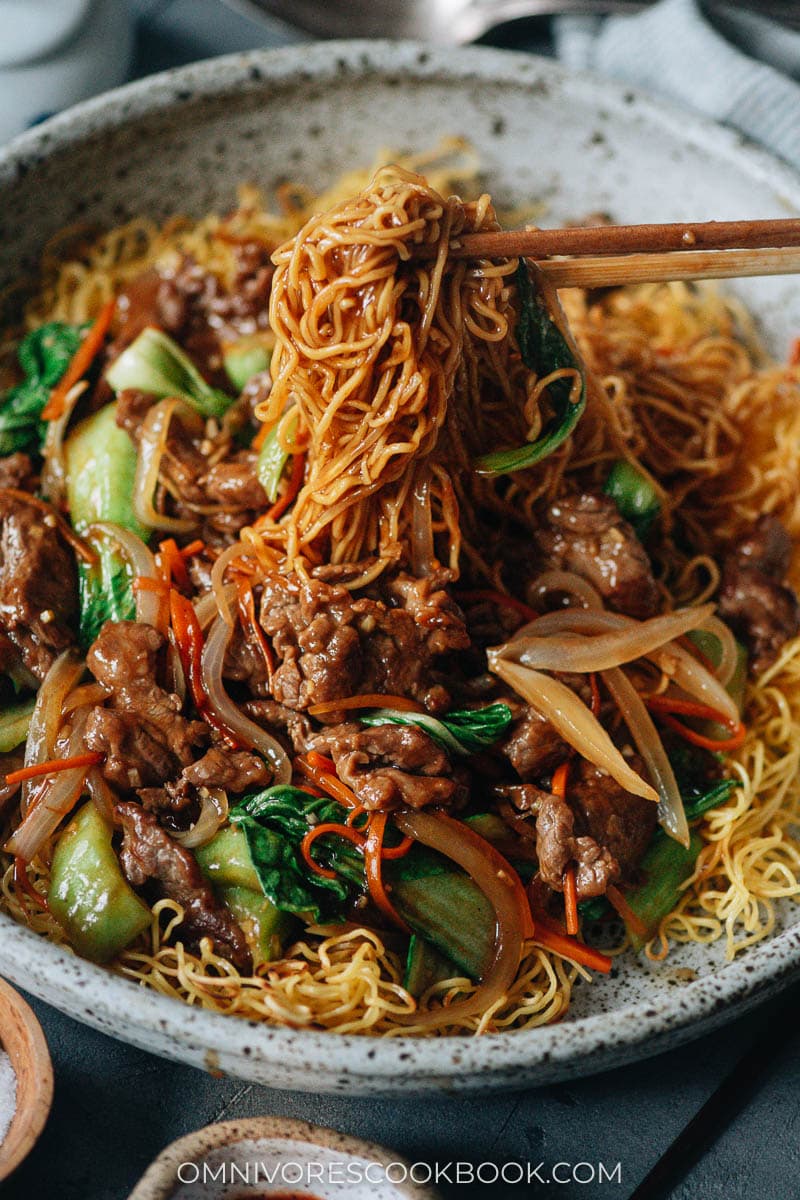 Sam
Starter
I'm a big fan of chicken wings – if they're on the menu, I've got to try them. Comparing different venues and their chicken wings is a must. They must be grilled, not fried, saucy (maybe a Korean BBQ or anything BBQ based) juicy, and as big as possible!
And obviously, I'm using my hands and getting the sauce all over my face; people who use knives and forks for chicken wings are psychopaths – to put it bluntly.
Main
Again, I love sticky BBQ type food. So for my main meal, I'm thinking of a sticky beef noodle stir fry, served with bok choy, fresh baby corn and some soy sauce. I don't know why I love sticky BBQ sauce so much – maybe it's my sweet tooth!
Dessert
Now, this is a tough one – I do like the classics, so I think I'm going to go with an apple crumble with warm custard and a little bit of vanilla ice cream on the side. Combining the hot and cold is a win in my eyes.
Drink
For me, a refreshing, cold juicy drink is king. I'm going with a mojito, but a good one, not one of these rubbish ones that are prepped in advance. It must have lots of crushed ice, and lots of mint – yes please!
(Image Credit: https://omnivorescookbook.com/beef-pan-fried-noodles/)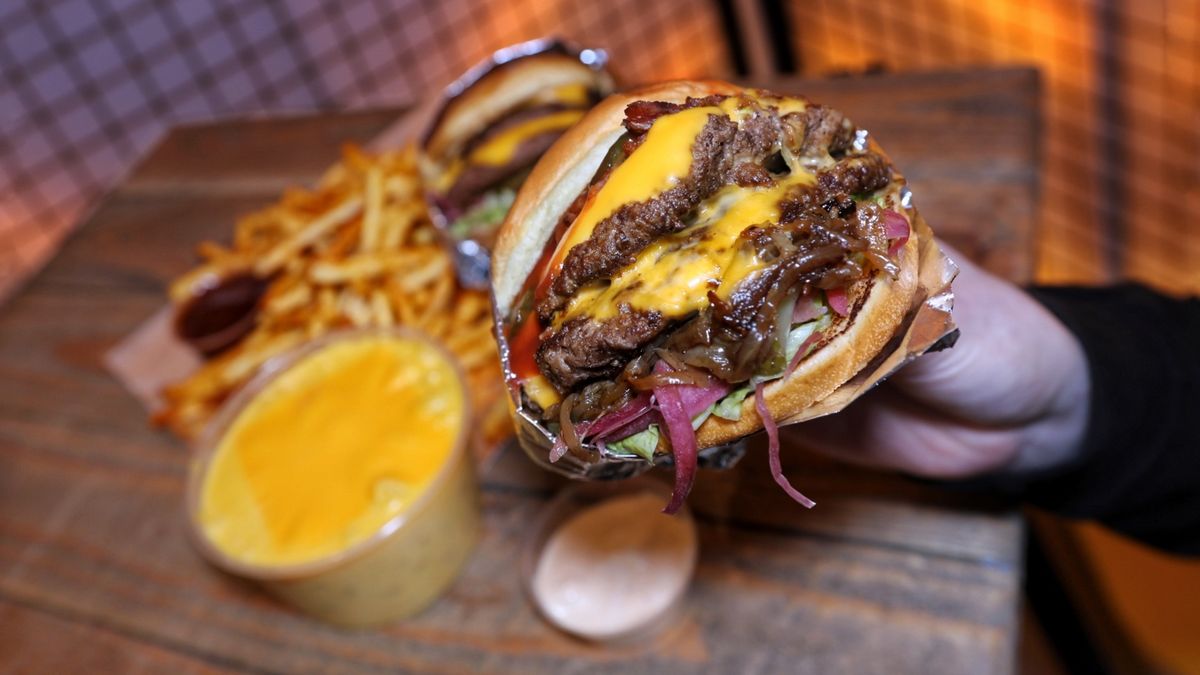 Jade
Starter
This is making my mouth water just writing it… breaded garlic mushrooms on a bed of crisp salad and smothered in garlic mayonnaise. As soon as I see these on a restaurant menu, my life is made. They also remind me of Christmas in my family because my dad and I have these as a Christmas Day starter every single year without fail. There's no persuading us to go with anything else. Hey, what can I say? We like what we like.
Main
I think I'd go for a good old burger. Maybe even make it a double. Beef, bacon, blue cheese, mushrooms, onions. Just wow. I absolutely LOVE a burger called 'The Black and Blue' from a burger place called Smokin' Griddle in Cardiff which encompasses all these things and it is just to die for.
Dessert
No hesitation – hot milk chocolate cookie dough with vanilla ice cream. I eat waaay too many cookie doughs from a place called Cookies and Kreme near me in Canton, but do I care? Nope. Best invention ever in my opinion. I'd go as far as to say if I could only have one course for my last meal on earth, I would choose the cookie dough. I think that tells you how much of an obsession I have with them.
Drink
My absolute go-to would be a frozen strawberry lemonade from McDonalds. There's something about frozen drinks that just hit the spot. I think they just scream 'Summer!' to me. Frozen strawberry daiquiris, vodka slush puppies – I'm there! But alongside my last meal, this McDonalds drink would be an absolute dream.
I have just realised how calorific all my choices are and I am ashamed! Not a hint of goodness in there.
(Image Credit: https://www.smokingriddle.co.uk/)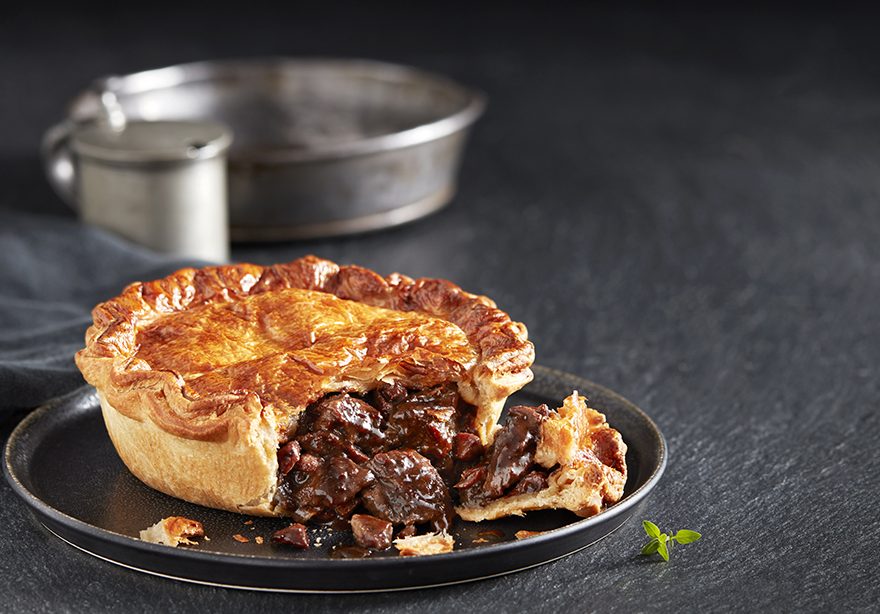 James
What a difficult question! I feel like if it's my last meal I need to go for something I don't make all the time, something a little off the culinary beaten track. Deliciousness that feels like a special occasion rather than comfort food from the beaten up cookbook. So here we go…
Starter
For the starter I'd like to go for something light and tasty (gotta leave room for the other courses) – Baked goats cheese on a bed of caramelised red onions and sourdough bread with something like a balsamic dressing and a light watercress salad to pull it together. If this is on the menu in a restaurant, it is 'decision made'!
Main Course
For the main course this is where it's near impossible for me to pick! Do I go Italian and try to pick between pastas and pizza? Or pick a more meaty option like a gourmet burger? Or stick to the script and go fancypants since it's my last meal? I think I would have to go with a gourmet shortcrust steak pie – the kind that's so meaty and rich that the gravy is the same colour and consistency of melted dark chocolate… Ideally it will be filled with steak that falls apart and is accompanied by ale, button mushrooms and shallots. The pie would be backed up with chunky, seasoned, triple-cooked chips, petit pois and a whole jar of full-fat Heinz mayo – ooooooooh!!
Dessert
This one is at least straight forward – the king of deserts for me is the brownie! Specifically Gower Cottage Brownies which in my opinion cannot be beaten. These would be warmed through and served with Joe's vanilla ice cream for the perfect accompaniment!
Drink
Finally, to wash it all down I think I'll go with a decent ale like Butty Bach – delish!
(Image Credit: https://eatdrinkyorkshire.co.uk)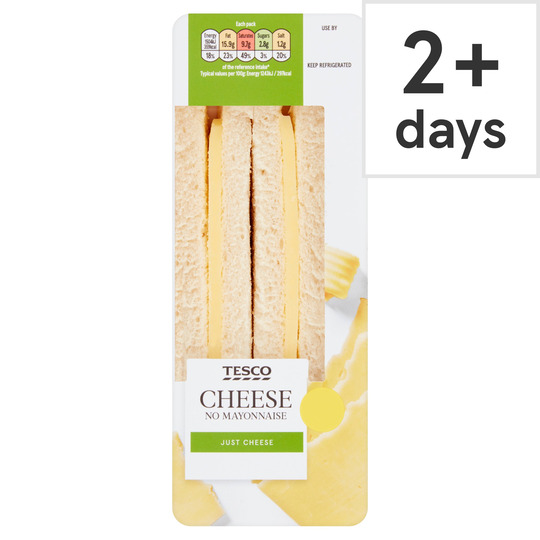 Joe
The team decided to take Joe's final meal into their own hands…and here's what we came up with. Here's a reminder to Joe to get his contribution in on time! We think this is pretty accurate based on his eccentric lunchtime tastes, but we'll soon find out if he agrees. The menu is as follows…
Starter
For Joe's starter, you may think this is seemingly simple: buttered toast. But no, this is no normal toast! For Joe, the butter must be proper Welsh butter. Salted. In a block. None of this stuff in a tub. If it doesn't tear the bread as you attempt to spread…we hate to say it, but you're not doing it right.
Main
This wouldn't be Joe's final meal if we didn't include his sandwich of choice. A Tesco meal-deal staple: the iconic cheese sandwich, with no mayo. No frills, no bravado – just bread, cheese and butter. For such a complex and creative boss, we have to say, he has quite a simple taste.
Dessert
Nothing embodies Joe more than a Curly Wurly. We find them scattered on his desk, hidden in cupboards, and maybe even in his coat pockets. Think of it as his emotional support snack! Maybe a few midget gems or wine gums on the side, too…
Drink
Filtered black coffee or soda water from his infamous Sodastream.
(Image Credit: https://www.tesco.com/)