Starting a business – designdough: The Story
06.02.20
Reading Time
6
MINUTES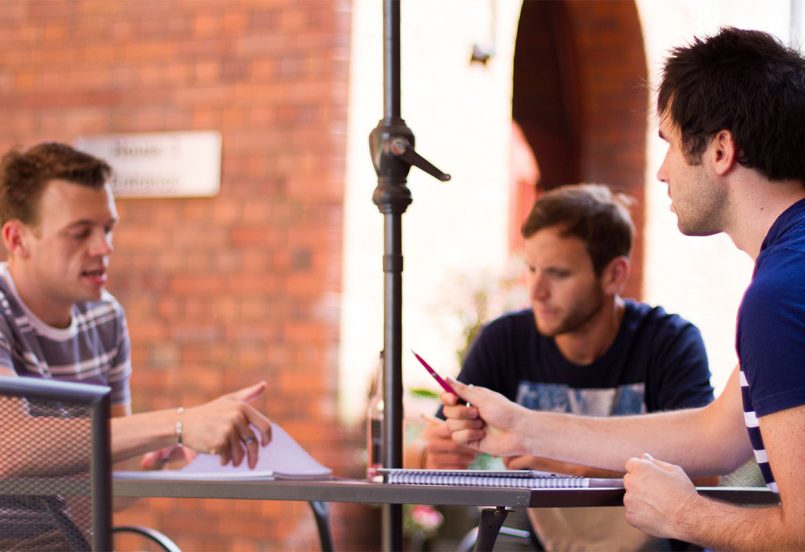 The whole truth and nothing but the truth…
In the Beginning
I've always loved design, it makes up so much of what we see everyday and I've always been aware of this. When I was really young I wanted to be an architect and build houses by the sea. I'd spend hours drawing, painting and creating craft projects. In truth, I wasn't all that good at much else, but I loved it so I stuck with it. Art took me in lots of directions: I did a textiles GCSE and practiced pottery, silver-smithing and product design through my A-levels. But when it came to going to university, I didn't quite make the grade and was faced with a course grandly called 'The Management of Design and Innovation'. It seemed like a good course and offered me the opportunity to study all sorts of design that had made up so much of my background to that point.
Mortgage Advisor to Toilet Roll Salesman
It's fair to say that I really didn't like uni, I struggled with it, but it cost an arm and a leg so I thought I'd better graduate. I got a 2:1. My folks were chuffed and I thought I was made, but what a shock I had when I tried to get a job. I embarked on a trail of exciting and not so exciting jobs, from Mortgage Advisor to Toilet Roll Salesman, Barman to Debt Collector, Sock Maker to Yoghurt Pot Stacker. All great jobs in their own right but never anything design related.
Not Settling
Finally, my girlfriend (now wife), Soph said 'we should go travelling' – something she'd always wanted to do and let's face it, my jobs weren't holding me at home. So we set off on the most fantastic journey and spoke a lot about what we should do when it all came to an end. This was the real mental turning point for me – I'd invested so much time and money, dealt with dreadful stress throughout uni and just couldn't justify coming back to the UK and settling for a job I hated. We decided that on our return, I'd make a real effort to get ahead in the design industry and do what I'd always loved.
The Walk of Shame
I remember doing the 'walk of shame'. Pounding the streets of Cardiff with a huge portfolio in hand, knocking on doors of design studios trying to get any sort of job with them. I always came home empty handed. Back then there were well over a hundred agencies in Cardiff – employment was high and agencies large, but the credit crunch was looming…
designdough is born
I applied for job after job before finally admitting defeat. Design companies were now firing not hiring as the climate was tough and marketing spends drawn in. I started working as a debt collector and ended up earning pretty decent money. I was good at my job and was there for 18 months before it became soul-destroying – I knew I had to get out. With only £800 in savings and having just signed for a mortgage, we decided to give it a go. designdough was born and Soph was completely on board (I think!). She was then, and is now, a massive driving force behind the business and me.
6am Starts
I quit my job, we moved in, and I set up a studio in the back room of our house in Forrest Street, Cardiff. While I sat in my pants at 6am, I remember the overwhelming thought of 'wow, well this had better work!". I was determined not to stop working until I'd found a way to support us financially. I enrolled for an ILM (Institute of Leadership & Management) course and landed a government grant called KEF (Knowledge Exploitation Fund) of £400 for 10 months, which was a massive help.
"It won't be like this forever"
The whole thing was petrifying. When Soph would get up and go to work, I'd already have been working away in the back room for hours, setting up meetings and trying to get my name and face known. It was a huge learning curve. Slowly, my contacts and jobs started to build: Baseline Physio, DVS and a training company called Ace 2000. The first two years of designdough were the toughest of my life and I remember repeatedly telling myself "just give it another 6 months. Just give it another 6 months". I recently found an email I'd written to Soph just saying, "It won't be like this forever, I promise".
Will Work for Free
As I was networking more, the work slowly started to trickle in and got more regular. I'd heard about Go Wales and looked into getting an intern. That's when Gareth started, which helped me take on a load more projects. I did A LOT of work for free, just to get my name out there. As I started networking more, the paid work started to emerge (especially when the credit crunch finally lifted). Having worked at home for over two years, by this point I was finding it very tough. So, with not a lot of money, I decided to take a punt and rent office space – it turned out to be the best thing I ever did.
Lessons Learnt
In year four, James (now Creative Director) emailed me his portfolio out of the blue and I employed him straight away. With James starting, it meant I could meet clients in the day and continue to design at night so we had the capacity to take on more jobs. I wouldn't really say I was running a business at that point, it constantly felt like we were just keeping our heads above the water.
There were a few challenges I had to face – a series of clients didn't pay me and I didn't have a clue what to do. It was all guess work. I had to work solidly for 6 to 7 months and take on more and more projects just to be able to pay off the debt I owed to suppliers. From that moment on, I put processes in place that meant that that would never happen again – I'd learnt from my mistakes.
Moving Forward
I started going to BNI Meetings and ended up meeting a man called Rob Warlow, who could see I was in need of some guidance. Rob's knowledge and advice proved priceless and things started to move forward; we moved offices to the Coal Exchange and I hired PJ to deal with the administration and finance side of things – designdough finally started to feel like 'something'. Networking was paying off and we were getting some great projects through the door: The Community Foundation in Wales, Cardiff University and Acorns Nurseries (who are still valued clients today!).
Carry on or Expand?
I've found that there's been a crux point in every year of business so far. A time where I've had to make a difficult decision that had the ability to reshape everything we'd worked so hard on, for better or worse. In year five, I had to decide whether to carry on as we were or expand the business. We expanded. Moving to The Maltings was a big step as we tripled our rent bill and I took on more full time staff. That's when Fran started, who took over designdough's administration and development to amazing success.
Building our Brand
Alice joined in year eight and became our print designer, which meant I had more time to focus on winning projects. With a great, solid team, the decision was finally made to move to a bigger and better office that we could really put our stamp on. That's when we moved into Mount Stuart House and set about disassembling numerous wooden pallets in order to build our standing desks and tables. The studio gave us a real boost and meant that we were constantly surrounded by our own brand – there's something incredibly powerful about that.
Year nine saw us grow to a team of six with the addition of Owen as a junior designer and Abi as our studio coordinator. And that brings us to today, naturally some people have come and gone but fourteen years on, we're a ten person strong team who absolutely love what we do.
I'm a cautious business owner who has learnt from my mistakes. There are lots of ways to run a business but this way works for us. We've grown organically, when we've needed to. The business is going from strength to strength based on the solid foundation we've laid over the last fourteen years. We're now able to take it in a direction that I'd only dreamed possible. The team's ambition and mine has grown with the business, and continues to grow. The next few years call for more team members, and working with more fantastic clients in an industry we love – we can't wait.
Top tips for starting a business
I often get asked if I have any tips for anyone starting their own business. I could come out with a load of clichés here but let's be honest; you've just got work really hard and have something different to offer than everyone else. Also, get used to never feeling comfortable ever again; I'm forever thinking about how to diversify and improve the business. This is down to the fact that I have so many people depending on me: my wife, children and my staff, who all have families and rent or mortgages themselves. Saying that, it's the most fulfilling, enjoyable and exciting journey I've ever been on.