The Journal: A Trip Down Memory Lane…
10.08.18
Reading Time
3
MINUTES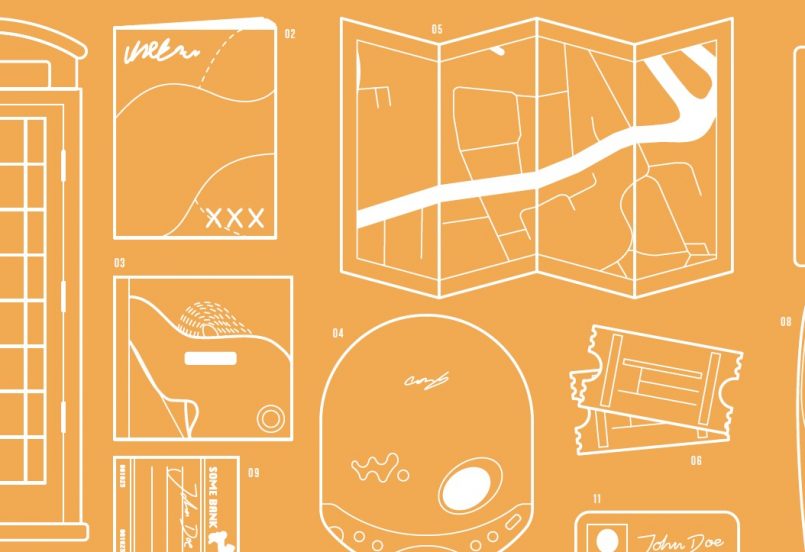 In our last edition of the journal, we talked about how print is most definitely not dead and still serves a great purpose in our modern world. However, we've decided to take a slightly different slant in this edition and take a look at print's apparent arch nemesis, 'digital'.
How has digital changed our lives and behaviours?
Use of public phone boxes – the use of public phone boxes has steadily declined since the 1980s with the rise in mobile phones.
Buying…er hum…'Top Shelf' Magazines – According to AAFES, sales of adult magazines have declined 86% since 1998 and 18% from 2011 to 2012 – internet, you've done it again!
Buying CDs – CD sales have dropped steadily every year since the launch of the first iPod in 2001.
Carrying portable CD players – 2001 as with the decline in demand for CDs, portable CD players have lost their appeal due to the release of iPod.
Using paper Maps to navigate – sales of paper maps dropped from 3 million in 2004, to 1.9 million in 2013 as sales of GPS devices and app have risen.
Going to the cinema – Cinema Attendance numbers have steadily declined since 2005 for a number of reasons, but mainly the increase in streaming services.
Recording TV to a VHS (adverts and all!) – Dixons stopped selling VHS players in 2005 due to declining sales and soon other retailers followed suit.
Texting into a music channel to request a video – 2008 With Ofcom regulations in force and advancements to youtube and other video search engines, people no longer need to tune into a specific channel to catch their favourite music videos.
Paying by cheque – Although half a billion cheques were written in recent years, numbers of cheques in use have steadily dropped since The Payments Council led an enquiry into whether abolish the Cheque Clearing System in 2009.
Renting videos from Blockbuster/video shops – blockbuster closed its doors in 2013 due to the rise in popularity of streaming video
Getting most of our information from the library – since 2010 considerable funding has been cut from libraries as they are no longer seen as a 'vital resource' for local authorities and most information is easily accessible on the internet
Using a cashpoint to check your balance – 2010 saw the launch of numerous web-based banking apps that allowed users to check their balance on the go
Buying the radio times – Sales of the magazine have consistently dropped since 2010
Checking teletext – Teletext was shut down in 2010 in favour of the 'red button' and other web-based services
Using MP3 players/Ipods – 2012 Since smartphones have become more and more advanced, the need for a separate MP3 player has diminished.
Writing letters – due to rising stamp prices and the convenience of email, writing and sending letters has consistently declined since 2012.
Buying from a catalogue – With the introduction of new digital systems in catalogue stores such as Argos, the use of printed catalogues has declined since 2012.
Phoning up takeaways with orders – 2015. With the increase in takeaway apps and websites that allow you to order online, the need to call up with your order has been almost eradicated. "Domino's Pizza exemplified the trend by reporting a 21% surge in its latest quarterly sales, to £200m, with 75% of orders placed online and 61% of those made with mobile devices."
Buying car tax at the Post Office – 2014 saw the DVLA and government scrap the paper tax disc and move the operation online
Using cash – 2016 Since the growth in use of debit cards and mobile payment services, people have less need to carry cash.
---
Sources: