Vive La Print!
13.02.18
Reading Time
2
MINUTES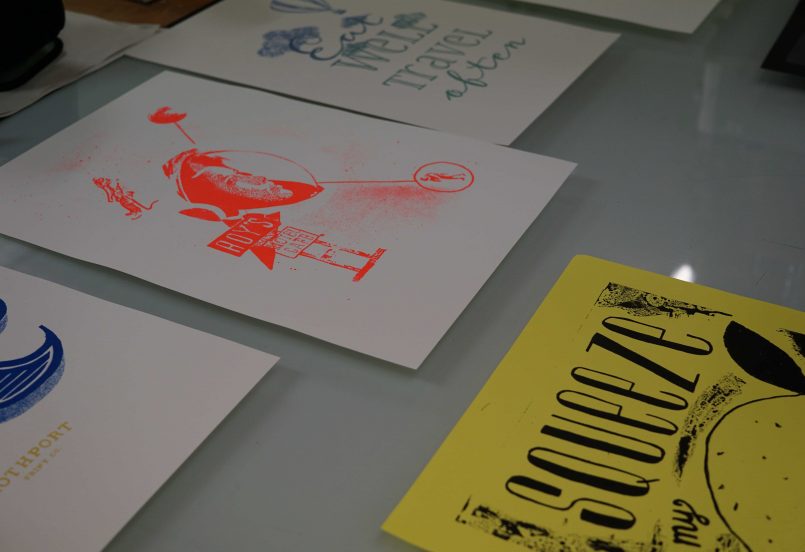 Screen-printing has seen many rises and falls in popularity, turning from a revolutionary manufacturing process to an undoubtable art form.
Pop artists Andy Warhol and Roy Lichtenstein are partly responsible for showing screen printing in a new light, shedding the intricacy of previous years designs and instead focussing on block colour, shape, halftone pattern and colour overlays, thus making screen-printing more accessible.
Screen-printing as a technique is a graphic designers dream. Being able to apply solid blocks of colour, clean lines and a smooth appearance to any flat surface definitely ticks all of our boxes, but we were really excited to try out some hands-on, painterly techniques when we arranged a workshop with
The Printhaus in Canton. If you haven't been there before, definitely book in to pay a visit. It holds the most fantastic community of like-minded creative people and the print studios are fully equipped but wonderfully relaxed.
Our workshop was led by the lovely Shaun, who gave us a crash course in mark-making onto mark resist film using paint pens, ink, graphite, pencils and basically anything that would help to create an image onto the transparency that blacked out the light. Screen-printing produces a positive-to-positive print – so anything that was blacked out on the transparency would, once exposed onto the screen, allow ink to be pushed through with a squeegee. Once we'd got suitably messy spraying ink and paint around the studio, we exposed our artwork onto screens coated with a special UV emulsion, and then washed these off to reveal our designs imprinted onto the screen.
It was a fantastic experience getting to reimagine our previously flat designs with more colour and texture and was a really refreshing break away from our screens to conjure up some mixed-media inspiration.
We'd like to say a huge thank you to Shaun and Jude, who were so accommodating on the day and gave us a real insight into how far we could push this technique.