We visited: The Studio
17.01.18
Reading Time
2
MINUTES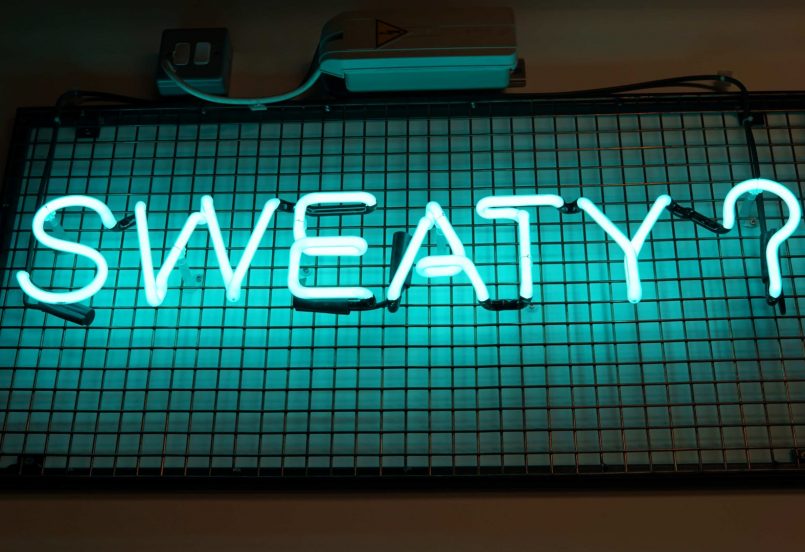 Let's be honest though, the thought of joining a gym makes us want to curl up in a fetal position and rock slowly back and forth. So, with our hatred of typical 'keep-fit' environments in tow, Alice and I headed to the sanctuary of our friends at The Studio for a healthy dose of exercise served with a side of exceptional brand culture.
designdough Do Yoga…
We start our first Yoga session in one of the downstairs studios after checking in with our friendly instructor Alex. She has taken the class for over a year now and has seen The Studio go from strength to strength.
The 45-minute session was called 'Yogability'; a hearty, and heart-pumping mix of Yoga and mobility work. The quick transitions from different positions were intense and satisfying (when we could achieve them): Mountain posing, planking…the tree one*…warrior pose, cow posing, garland posing, half cobra-ing and full cobra-ing (*may not be the proper names) all allowed us to use muscles that we had long forgotten we ever owned. Alice's favourite was 'The Dolphin Pose' due to the fact that we both struggled to reach 'peak dolphin', which, if you're interested, should look like this…(FYI: we didn't look like that)
Yet, we survived AND are planning on going back next week – TAKE THAT JANUARY MOTIVATION!
After the class, we had a sneak around and checked out all other areas of The Studio that have been developed since our first visit and managed to catch up with Owner, Owen Edwards, who as ever was so welcoming and appreciative that we stopped by for a catch-up. Owen's plans for summer 2018 see The Studio expanding the upstairs space into a specialised Yoga room along with a spin cycle room that will sport its own futuristic style.
Exciting times ahead for The Studio and we couldn't be prouder that they're our client…and we may be a little bit biased but we think you should book in for your next Yoga or training session with them IMMEDIATELY – you can do that here!