We're Moving!
12.11.18
Reading Time
3
MINUTES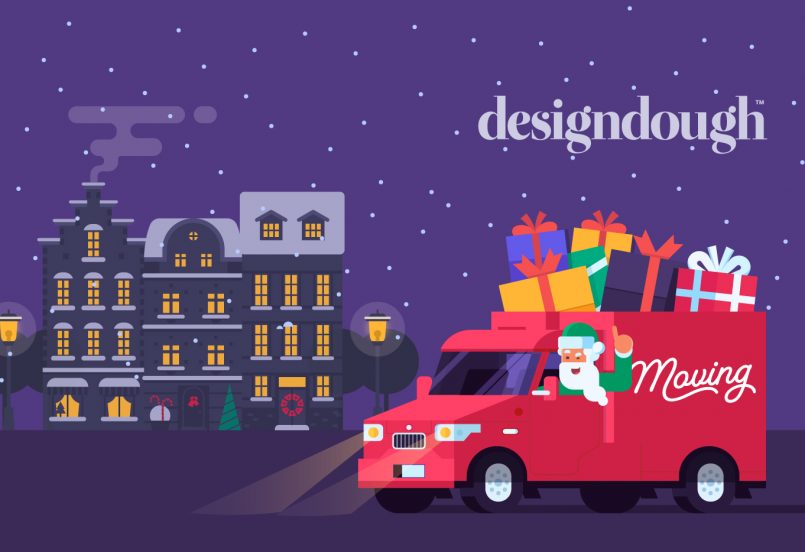 The studio served us wonderfully over the years, helping us to improve not only the way we collaborate with one another but also how we present and workshop with our clients. It enabled us to expand rapidly, mould and re-shape as the business progressed, and gave us the opportunity to form a creative and inspiring work environment (with a pool table).
Reflecting on how the office transformed over the last few years led us to ask the burning question – what's next for us and what do we want from our new workspace? So before we embarked on our hunt, we wrote a wishlist:
01 – Stay in the Bay
Cardiff Bay has an exciting creative culture which has gone from strength to strength over the last few years and is something we were eager to stay a part of. Plus it's got a Starbucks and a Greggs within walking distance and we're all definitely partial to a steak bake every now and again…
02 – A blank canvas
When we first moved to Mount Stuart House, some of the floors had been renovated, but we chose to go with the floor which was a total blank canvas. It was essentially a big white box with stained carpet squares, faded, dusty blinds and a faint smell of old socks… but it was just the blank canvas we needed to mould the workspace into an exciting working environment that made a lasting impression whenever clients arrived.
03 – Collaborative open-plan spaces
Collaboration breeds creativity at designdough. It allows our designers to bounce and enhance ideas between each other. That just won't happen if half the design team are locked away in the cellar! We needed to find a new space for the whole team to be in one room, giving us the tools to visually share ideas as well as space to run workshops. Finally, having an area devoted to getting away from the screen to play a few rounds of pool and toast the odd breakfast bagel is an essential requirement.
04 – Quiet Zones
Whilst noisy open-plan collaborative spaces are great for creativity, we realise that if you're a busy web developer with a looming deadline and the design team are debating the best colour swatch to use on the latest branding project it would be ideal to have a quiet coding haven where you can lock in and power through.
05 – Parking in the Bay…
As anyone who lives or works in Cardiff Bay will know… parking's an issue, so somewhere with a couple of spaces and an adjacent street without the usual round-the-clock parking space police would be ideal.
06 – Daylight
Daylight is underrated. Studies suggest it improves productivity, sleep and our health so we knew we wanted some of that too. That said, we have 13 windows in the current office and Abi still has a daylight lamp on her desk!
07 – Kerb appeal
We've always worked in office spaces surrounded by other businesses and whilst this is great to collaborate with other like-minded businesses, we'd love a 'design house' to call our own, where we can build some kerb-appeal and project our brand internally and externally.
08 – Carbon footprint
We are always looking at ways to improve our carbon footprint (James is our self-named in-house recycling police – constantly going around slapping wrists when items are placed in the wrong bins) and we do what we can to reduce power consumption wherever possible so we really wanted to be able to utilise solar power and LED lighting to help reduce our Carbon footprint in the new place.
09 – The added extras
Finally, we wanted to be within super easy access to a Friday morning bacon sandwich, a heated pool, a 24 hour open bar and power-nap room complete with private masseuse, but we're still negotiating with Joe on these points.
---
We are delighted to say that after a lot (we mean A LOT!) of viewings, we found just the spot that covered everything on our list (give or take a couple of the added extras).
Our new address is:
Designdough ltd.
Ocean House
18 Harrowby Street
Cardiff Bay
CF10 5GA
So in the run up to Christmas in order to get everything ship shape for a crazy, busy and creative New Year, we'll be downing our design tools and picking up the power tools and paintbrushes from Monday 17th December onwards.
We'll still be around until 21st December when we officially break up for Christmas, albeit a bit covered in paint and packing dust, so we may be a bit slower to respond to enquiries, phone calls and emails.
---
Soft Close | 17th – 21st December '18
Closed for Christmas | 22nd December '18 – 1st January '19
New Year Opening | 2nd January '19
---
Fear not though, we'll be back in our new studio and raring to go from 2nd January 2019 and we invite you all to keep updated with our blog and social media channels for pictures of our new space.
We can't wait to share it with you all!