Welcome to our new website — 2020
27.03.20
Reading Time
3
MINUTES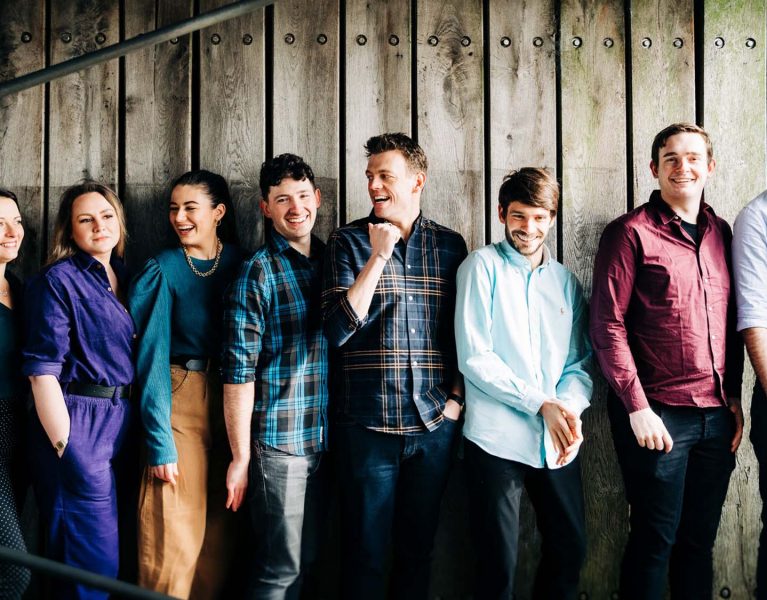 It's here. It's live. It's dropped. We've pressed the big red button and just like that, our new website is out there for the world to see.
Welcome to our new site. It's been months since we decided to change things up around here so needless to say, we're excited. This is the chunkiest, most impactful part of our decision to refresh our brand (if you want to know more about that decision, check out our blog 'New Year New brand?).
Our website is where new relationships are born, it's a chance to share our journey, to showcase our work and show off our team and their personalities. It's where we make a first impression, where we create a lasting impression and an opportunity to put our stamp on the world wide web.
We focused heavily on our team on the old site, and that's one thing that isn't changing. It's what we're all about. Our clients would often feel like they knew us before even stepping foot in the studio, and if they can feel a sense of kinship and belonging from the get go, we're off to an epic start.
A lot, however, has changed. Par exemple…
From night to day
Let there be light! This is the most instantly noticeable change. For those who are new to our site, the old one was black from head to toe. More so than anything else, changing to a white background just felt like a new chapter. It's also brighter, fresher, more accessible, and means more breathing space for our content. Whilst our previous studio had a moody interior and ambience, our new place is surrounded by glass and sunlight. It felt right that the website reflected this.
Structure
Nothing is more frustrating for internet users than a complicated, hard to use website. So we've simplified the entire site. Cutting down on lengthy copy, making pages easier to find and using space wisely means a better user journey and a happier experience for everyone.
Photography and video
Not much to say here apart from heeeeey new studio and new team members! A massive thanks to our photographer, Alex Sedgmond Photography and Yoke Creative for once again capturing our studio life perfectly.
Portfolio
Check out our updated folio! New clients, new work and a brand spanking new showreel over on our Services page for those who'd rather watch it all in one.
Meet the team
Who knew creating a new team area could be so hilarious? We decided against the individual blurbs for each team member this time. The previous ones were more work based, but if you're anything like us, you'd rather have an insight into people's actual characters. We wanted everyone's personality to shine without overloading on text and images – there was only one answer. When you're done reading, take a look at our About page to see how we went about it.
Adding colour
Stop. The. Press. The notoriously monochrome designdough have added COLOUR. Did you know, our first brand was actually bright pink with a sort of, bubble writing logo? We love our classic black and white look, it's why we haven't totally rebranded. It didn't, however, feel punchy enough alongside our revitalised vision. After a lot of healthy debating, we chose a hot coral colour to complement our look, which you'll see plaited through our pages. It means we can keep our identity, but bring it into a new era.
That pretty much covers it! We hope you're loving it as much as we are, and are having a lovely time making your way around. If you are, let us know over on our social channels – it would mean the world to us!