Brand Labs 2021 – The winner is…
16.09.21
Reading Time
2
MINUTES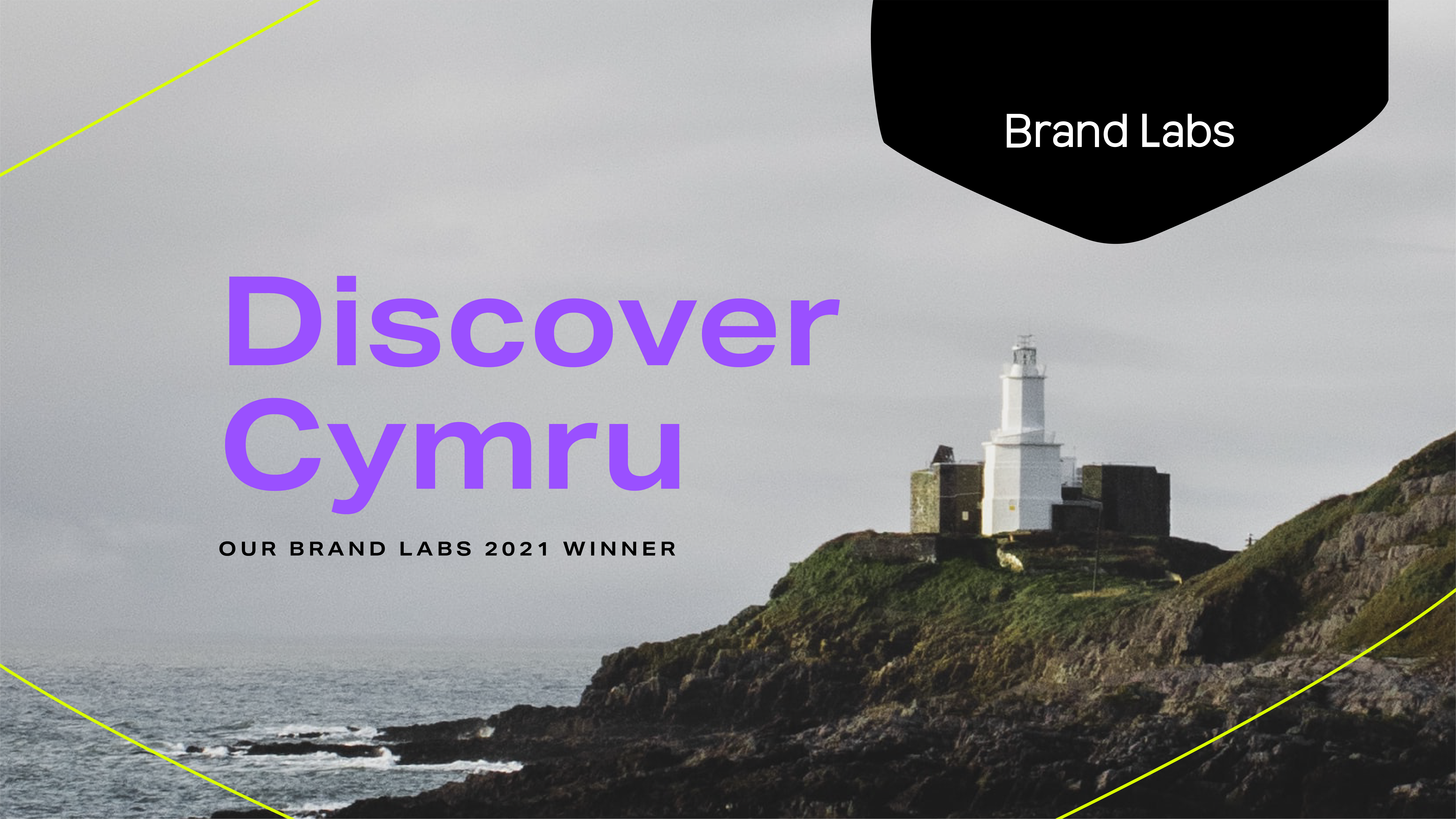 We are so chuffed to announce that the winner of Brand Labs 2021 is…
About Discover Cymru
Discover Cymru is a platform dedicated to promoting Wales as the adventure, culture, and tourism capital of the UK. Growing up in Brecon, founder, Ed, was stunned by how little Wales was in the spotlight for it's beautiful landscape, independent business scene, and adventure spots. So with a fiery passion for Wales and a smartphone, Discover Cymru was launched. What started as a Welsh landscape Instagram account has quickly grown into a giant online platform that not only promotes Welsh beauty and local business, but inspires travellers, tells stories, and raises money for numerous charities. With exciting plans on the horizon, this is just the beginning for Discover Cymru and a huge opportunity for Wales.
Why did we choose them?
Choosing this year's winner wasn't easy — we could see ourselves working with everyone on the shortlist. Our minds were whirling with brand and web ideas after every interview.
Ultimately, it came down to two things — who we could help the most and how we could make the biggest impact.
Discover Cymru came to us with an already established and impressive platform, but founder, Ed, was ready for the next step — turning Discover Cymru into a fully fledged business. Turns out, we love helping people commercialise whilst saying true to their values — it's kind of our thing! With his vision and our business acumen, we knew we could create something amazing.
Second to this was Ed's passion to help others. Much like Brand Labs, Discover Cymru's focus is on lifting others up. Whether that's helping local businesses, increasing footfall, enhancing tourism, or showcasing Wales in a way that nobody else is. With the impact covid has had on small business, and everyone holidaying close to home, there has never been a better time to support local. The domino effect of this business is enormous.
Follow Discover Cymru on social media
Instagram: @discovercymru
Twitter: @DiscoverCymru
Facebook: facebook.com/discovercymru
Our shortlist
Take a look at who made it to our top three — they're all epic.
Past winners
Want to know more about our past winners? Read our Q&As below.
A Q&A with Consumer Insights Lab – Brand Labs 2020 winner
A Q&A with Mubo – Brand Labs 2019 winner